Devon Food Directory Website
Food & Drink Devon
Food & Drink Devon is a unique members association consisting of some of Devon's finest food and drink related businesses, their aim is to promote the wealth and variety of produce that originates from the county. The association's members include brands such as Luscombe Drinks, Burts Potato Chips and Hugh Fearnley-Whittingstall's famous River Cottage Canteen.
As a team of self-confessed foodies we were delighted when we won the tender to redevelop foodanddrinkdevon.co.uk the association's website. We were tasked with developing a great looking website to which the association could make updates to items such as text and pictures themselves. In addition we were asked to try to cut down the administration time that was required to manage the previous site, so we drew up a plan to develop a bespoke CMS (Content Management System) using the powerful Drupal platform to make life for their admin team a whole lot easier!
One of the website's primary functions is to act as a members directory, providing a listing to showcase each members business to both the public and other traders. Under the old website, creating and updating these listings had been a time consuming process for the associations admin team, so we developed member user roles within the new CMS which allow each Food & Drink member access to manage their own listing, whereby they can add and edit text, upload their own media files, assign themselves to relevant categories and link their listing to other members with whom they are associated, once finished their amended listing is submitted to the admin team at Food & Drink for approval, where with just the click of a button they can now publish the new content.
As well as managing their own listing, members can now also create and link content to appear throughout other areas of the website, such as the special offers and latest news pages, again once submitted the content can be published at the click of a button by the admin team. By giving this level of control to the associations members we've succeeded in significantly reducing the admin teams workload, in addition the website is benefitting from the constant stream of fresh content that's being added by members, not only keeping it interesting, but importantly improving its SERP (Search Engine Result Page) which in turn benefits the members by attracting more visitors.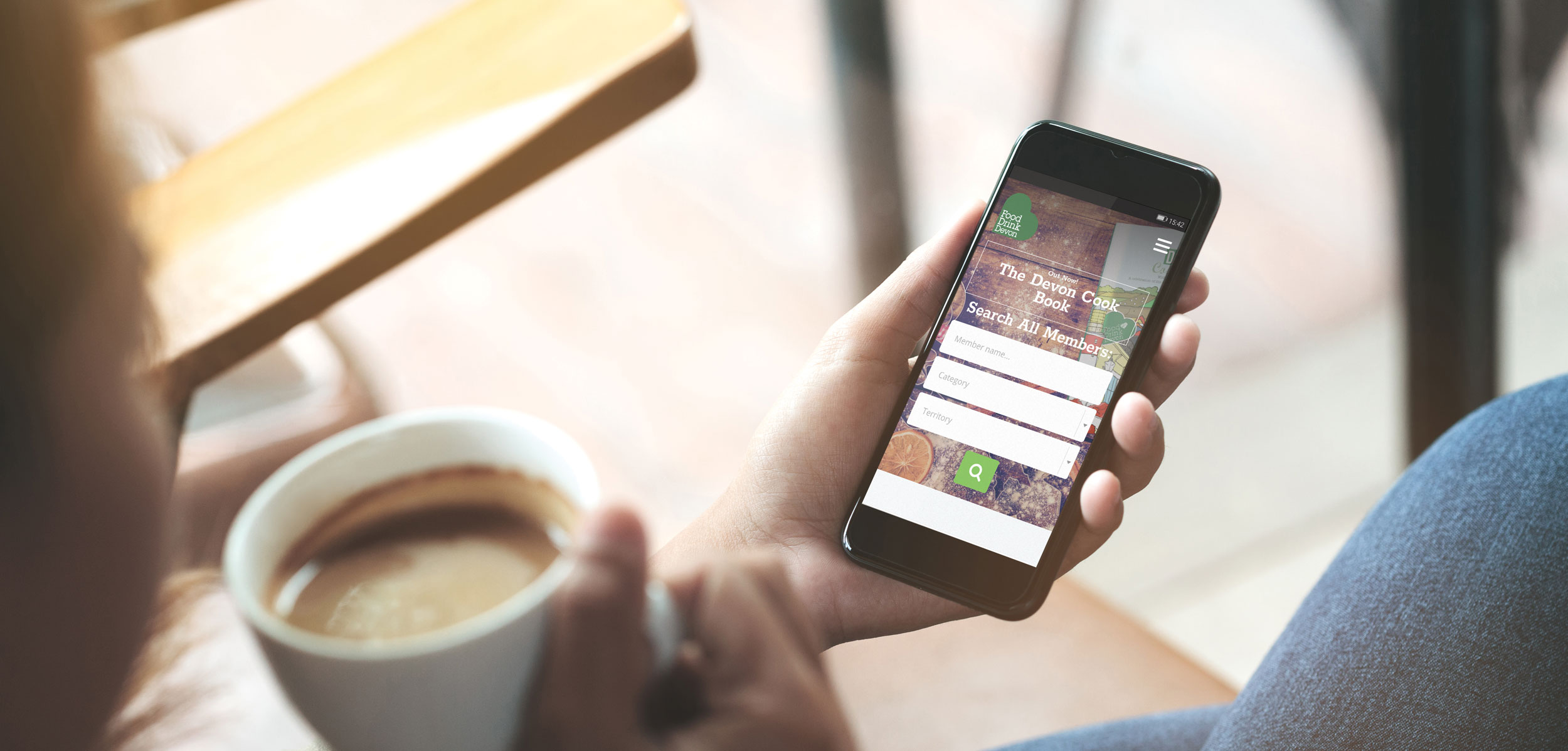 Other features of the new website include:
The ability to manage memberships online, including renewals and invoices.
The become a member page, which allows prospective members to apply online. ​
A mobile responsive design, which enables the website to resize according to the device it's being viewed on.
A unique members only area containing links specific to each member and from which they can download media and useful documentation added by the team at Food & Drink Devon.
A faceted search which enables visitors to search the site by member name, category or location.
An interactive member's map.
The ability for Food & Drink Devon to easily extract data from the website.
Feedback from the association has been fantastic and as their mission is "'To make Love the Flavour a nationally recognised brand for outstanding sustainable food and drink" it's anticipated that the website will grow alongside them, as such we're already exploring the possibility of implementing additional functionality in the coming months including videos and membership payment options.