Family Support Charity Website
Home-Start Torridge & North Devon
Home-Start is one of the nation's leading family support charities. Their 16,000 volunteers provide advice and support to over 30,000 families, helping parents to give their children the best possible start in life.
The Torridge and North Devon branch of the charity was keen to improve their online presence and promote their services to the local community, so they asked us to design and develop a new website for them.
Charity Website Design
Our brief was to design a bright, friendly interface, reflecting the approachable nature of the charity and its volunteers. 
Following a meeting with the charity's stakeholders, our web designers began researching and identifying their users' requirements. Once established we began identifying the key content areas to help us determine the structure of the website, which we then put into a sitemap.
We created wireframes of the key pages showing how the content would be laid out, before progressing onto high-fidelity designs which incorporated the charity's branding and photography. These proofs were then presented to the charity's stakeholders.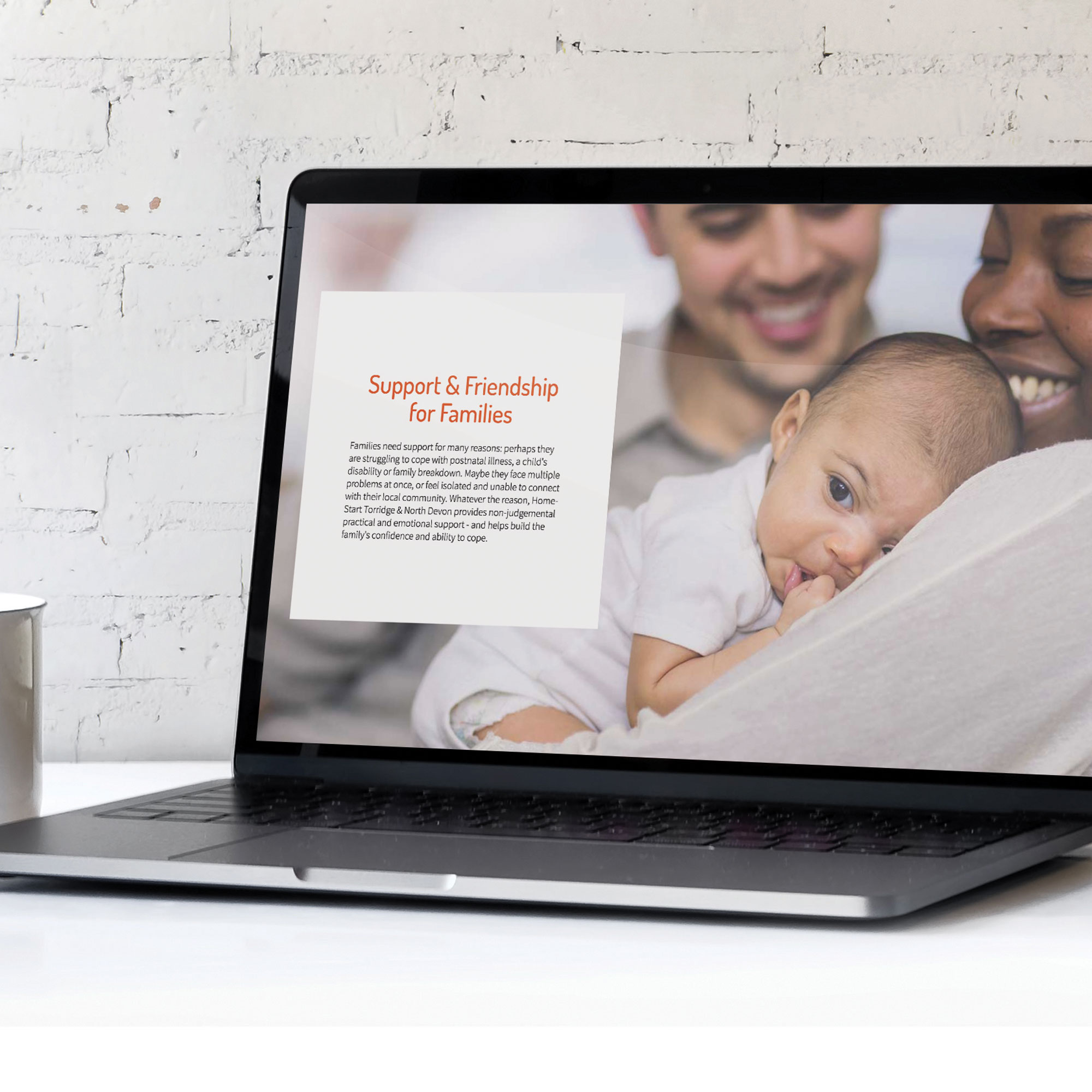 The Content Management System (CMS)
After some minor revisions, the design was finalised. A bright, modern, user-friendly interface pleased the stakeholders who then green-lit the development phase of the project.
Home-Start wished to manage the content of the website in-house, so an easy to use content management system was key. 
With this in mind, we developed the website around the secure open source Drupal 8 framework, to create a powerful and flexible CMS which could be scaled and developed to accommodate any future requirements.
Other requirements for the website included a dynamic web form, allowing referrals to be made online for the first time which has helped streamline the charity's administration process. A soon to be launched private forum has also been developed and will allow families to connect with each other and build a peer to peer support network. It's hoped that this will prove to be a real asset, as many of the families supported by the charity are isolated in more rural parts of the North Devon and Torridge community.