Luxury Housing Development Brochure
Pearce Homes
Housing developer Pearce Homes have been established for over 70 years, during which time they have earned a superb reputation for the quality and service that they provide.
We've partnered with Pearce on numerous housing development projects, producing everything from brochures and branding to flags and hoardings, and more recently some branded VR goggles.
Brochure Design
Pearce asked us to design a logo and sales brochure for Meadow Rise, an exclusive new housing development in North Devon. We worked closely with the sales & marketing team at Pearce to establish the development's target market and then researched the local area for inspiration. 
The quality of the homes and their countryside location directed us towards a high-end design which encapsulated the natural landscape surrounding the development, whilst showcasing high-quality CGI's, floor plans and local photography.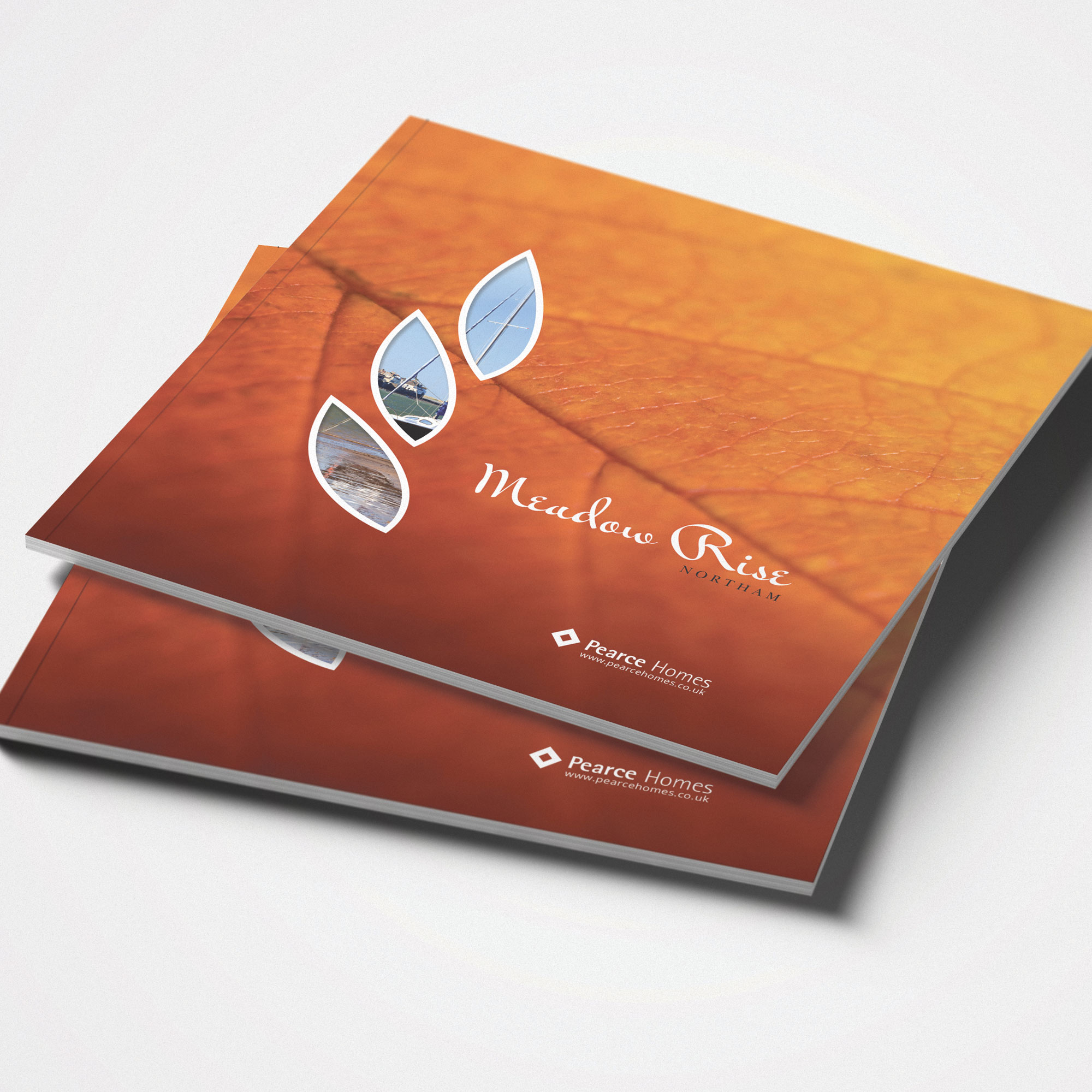 Print
A lot of thought went into the printing of the brochures to give them an edge and a sense of class. We printed the covers on a heavy 350gsm uncoated card to compliment the natural, rustic cover design, we then die-cut the front cover to give three leaf-shaped windows through to a photograph of the adjacent river, acting as a subtle hint towards the development's proximity to the estuary.
The back of the 6-page throwout cover was also die-cut to give a pocket which could be used by the selling agents, to insert additional information tailored to individual enquiries. 
Inner pages were printed on a premium 250gsm uncoated paper divided by transparent inserts, which were printed in gold to add a real sense of luxury and prestige. We also printed square envelopes to accompany the brochures