Shearings Hotels
Shearings is the UK's largest escorted tour operator, we provide a wide range of design and print services to their two hotel brands Bay Hotels and Coast & Country which are located in stunning locations throughout England, Scotland and Wales.
Brochure Design
Shearings asked us to help promote the wedding packages they offer at both their landmark Coast & Country hotels, as well as their Bay Hotels, with a below the line marketing campaign which Included brochures, pull up banner stands, PVC banners and leaflets, these were to be used at wedding fayres and throughout each of the brands hotels. 
Our designers chose an A4 landscape format with a stuck pocket, they combined modern fonts with softened, desaturated lifestyle shots to give the brochures a very modern feel in keeping with their target market.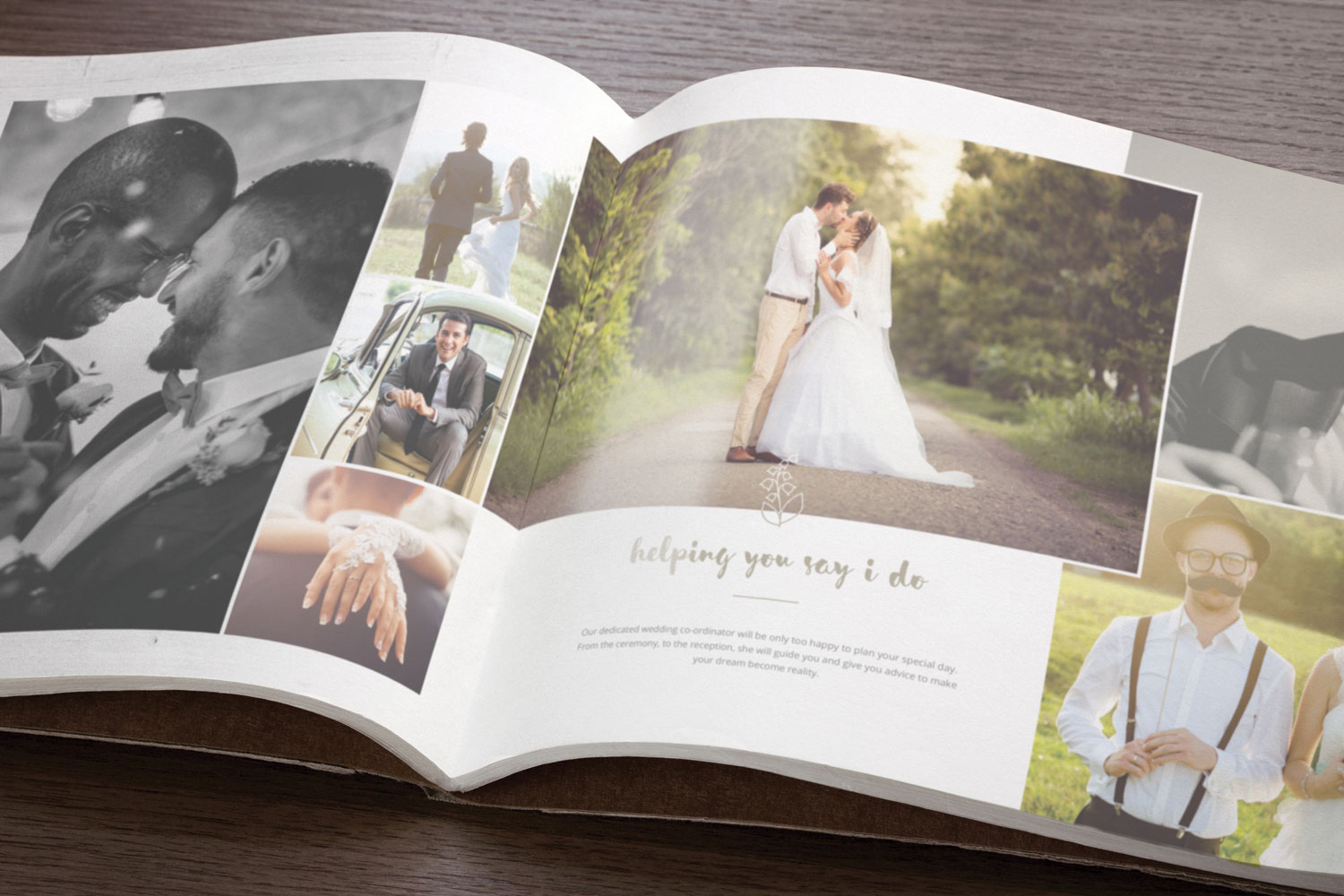 Printing
The brochures were printed on a thick uncoated stock to complement the bohemian style of the design. A die-cut stuck pocket with a business card slot was added to the inside back cover, enabling each hotel to customise the brochure with tailored stepped cut inserts for their specific wedding packages. We then arranged delivery to each of the hotels in time for the campaign launch.
Digital Page Turning Brochure
In addition to the printed brochure Shearings asked us to create a digital page turner for the Coast & Country brochures so they could incorporate it into their digital marketing campaign.