Housing Development

Branding Design
About Taw Wharf
Taw Wharf is an innovative housing development currently transforming a neglected brownfield site on the banks of the river Taw into a flagship waterside development for North Devon.
Creating high-quality housing and up to 600 jobs in Barnstaple, Taw Wharf is helping to create a real sense of promise for the area's future. We were excited to be tasked with branding this prestigious development.
Brand Discovery
We began, as always, by extensively researching the task at hand, ensuring that we understood the developers' aims and goals, as well as their target audience.
From this we were able to determine the direction in which to take the branding; it was clear that Taw Wharf would require a high-end, yet contemporary brand identity, whilst keeping a thought to the heritage and history of the site and the surrounding area.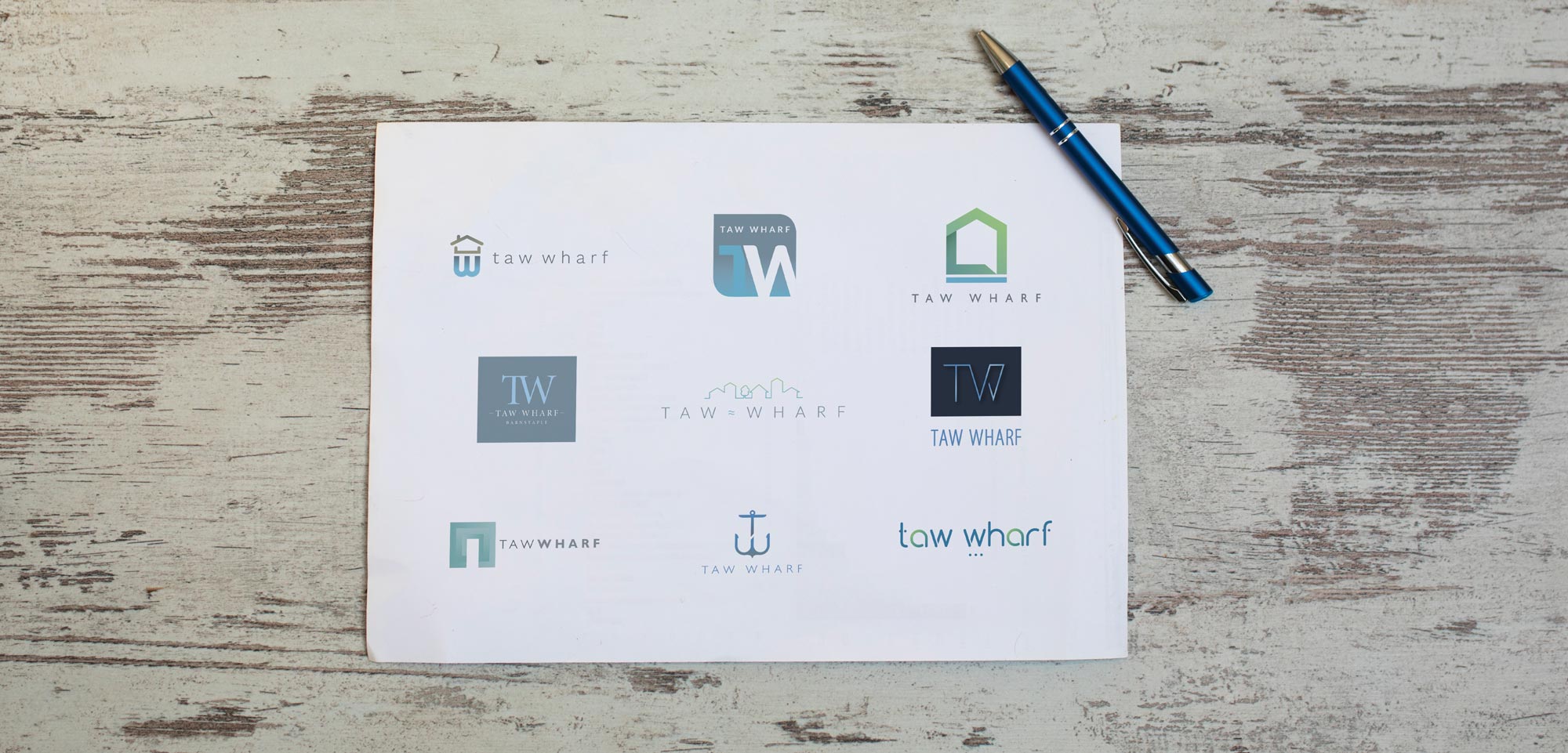 Creating a Brand
Having established a solid brief, our graphic designers began creating a plethora of sketches and initial ideas that could be developed and refined into working logos. It was accepted that, due to the waterside nature of the development, the logo would predominantly feature shades of blue, but our designers also incorporated grey and green elements to signify the luxury status of the development and its green credentials, respectively.
Once we had a strong selection of designs, we presented our initial concepts to the client, along with the rationale behind each version. From here, we moved forward by developing the chosen logo proposal, including visuals of the logo in different colour-ways as well as previewing the design on mock advertisements to help refine the design and choose the most suitable colours for the brand identity.
Brand Implementation
Once the design of the logo was agreed upon, we were able to develop the brand identity as a whole. We produced a detailed brand guide to define the use of the logo, as well as the colours and typefaces that would be used by Taw Wharf in any publication or digital platforms. The new branding was finally applied across the range of new products we had begun developing for Taw Wharf, including advertisements, brochures, hoardings and a brand new website.