Property Development Website

Drupal 8
Taw Wharf
Taw Wharf is a flagship housing development which forms part of landmark urban regeneration project, on a neglected brownfield site, along the banks of the River Taw in Barnstaple North Devon.
Having worked closely with the stakeholders Anchorwood Bank Ltd and Pearce Homes throughout the branding phase of the project we were delighted to be tasked with developing a bespoke website for this prestigious development.
Design Process
The design needed to reflect the high-end, contemporary brand identity we'd created for the development and to provide a smooth user experience to help leave users feeling satisfied and inspired.
Having thoroughly researched the market during the branding exercise, we were well placed to understand the audience and priority of the content. This enabled us to quickly establish the brief and to begin sketching wireframes of how the site could look on both desktop and mobile devices.
Once the wireframes were agreed our web designers began creating high-fidelity proofs to show the stakeholders exactly how the site would look, we then built a working prototype for them to test, before moving on to the development phase of the build.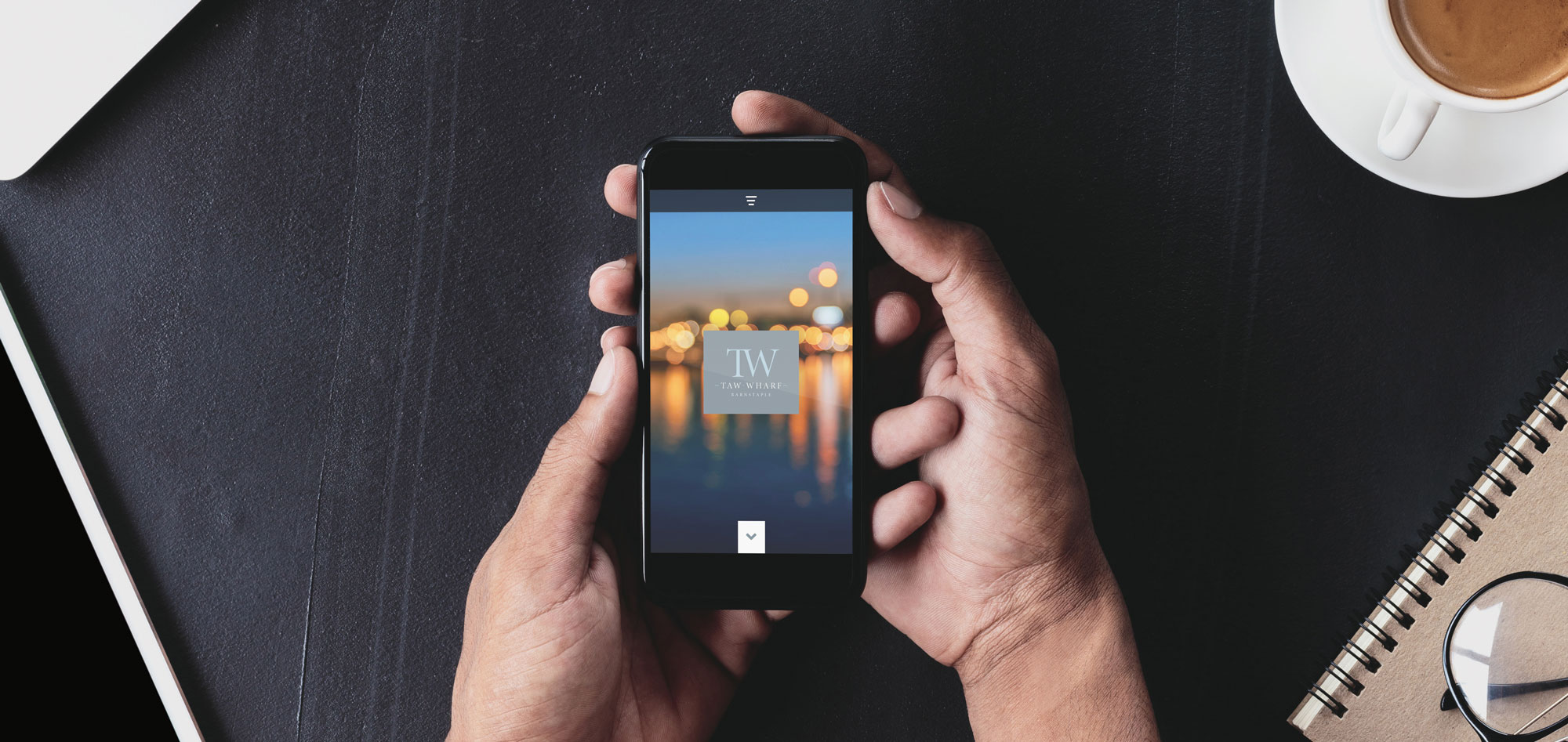 Drupal 8 CMS Development
After our initial consultation with the client, it had become clear that the website would need to be released in phases, with various content types such as house specs, CGI's, floorplans and videos not becoming available to publish until further down the line. The website has therefore been launched initially as a basic brochure site, featuring the information available and a signup form, from which prospective buyers can register their interest.
We developed the site using the powerful Drupal 8 framework, which has enabled us to build a Content Management System that allows the stakeholders own marketing team to add new pages, such as house types featuring floorplans, brochures and CGI's, and Virtual Tours as soon as and when they become available. 
In addition, we're currently working on an interactive sitemap with clickable elements, which will allow users to navigate the site by plot, displaying key information and links to relevant pages.