Inside Inventive Summer Special 2018
3 minute read
We're in full summer-mode here, air-con on full tilt and eating way too many ice creams, as highs of 28 degrees Celsius sweep the office. It's the time of year that we remember just how lucky we are to be based here in the North Devon countryside, surrounded by stunning views! 
It's been just over 6 months since our last behind the scenes blog so I'm eager to get started – It's been a busy one, read on…
Did you know our website's live? 
You're looking at our brand new website right now! I promise I won't spend too much time talking about it, but we updated our website to keep up with the ever-changing digital world: The site now features our vibrant new colour scheme and provides a user-friendly interface to help you find what you're looking for. If you haven't already done so, make sure you check out our brand new video that features on the about us page... we're expecting our Oscar nomination any day now!
We would love to hear what you think too! Feel free to reach out to us on Facebook or Twitter, we're also on Instagram!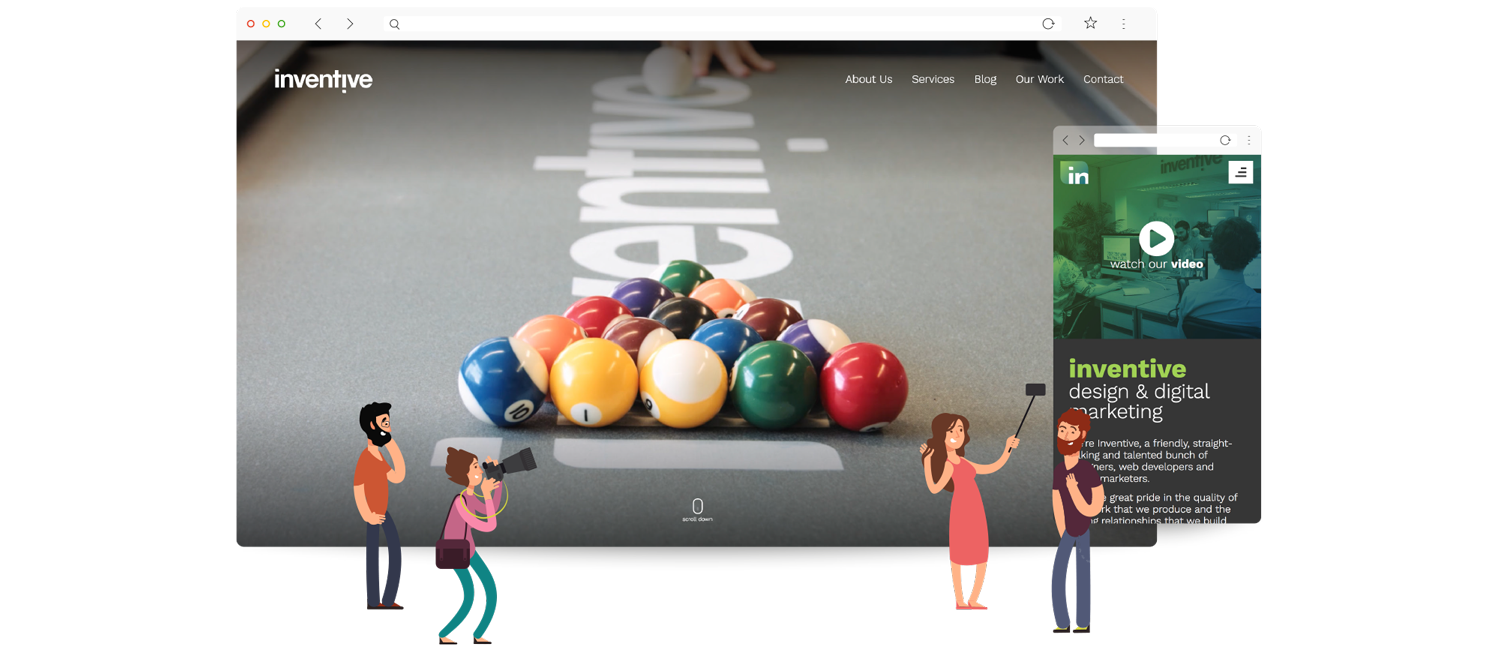 It's not just our website that's gone live…
Our web designers and developers have been working flat-out, designing some brilliant websites. We've worked closely with Talo Homes, MDMY and EcoHousingCo to produce three stunning websites that promote and sell the development of high quality, low carbon properties at affordable prices. These sites are only in the first phase of development so keep an eye out for the additional features and functionality we'll be adding to them over the next few weeks.
We've also launched an e-commerce website for Simon Clarke Art, which showcases a variety of unique Cornwall inspired art. We're looking forward to launching some BIG new websites in the coming weeks, so watch this space!   

Design and Print…
Our design studio has been working closely with the Shearings Hotel Group, helping to design an array of P.O.S. items including retail menus, drink booklets and wine posters. So far, 8,630 lounge & bar menus have hit the printing press, and there's more to come.
Our design studio is currently busy branding some exciting new businesses, as well as designing and copywriting a new holiday-tours brochure, we can't wait to tell you more about it.
Branding of TALO Homes and EcoHousingCo
Not only did we develop 3 stunning websites, we also branded both TALO Homes and EcoHousingCo. The logos needed to represent their brand's ethos and mission statements of developing low-carbon housing to suit modern day lives, find out more here!
Ice-Lollies, Office Improvements and The World Cup Office Sweepstake…
Air-con aside – it's hot. The office is currently almost entirely fuelled by ice-lollies, oh and coffee. The selection included Fabs, Cornetto's and weird popping-candy ice-lollies.
In other news, we've had a clear out and freed up a whole room downstairs in the office, we have loads of ideas on how to fill it with a gym currently leading the way (although, a games room does sound cool!)
As the group stages of the world cup comes to a close, someone in our office comes one step closer to winning our office sweepstake, which includes cash prizes – wahoo! Though, I doubt I'll be winning anything, drawing Denmark (out), Saudi Arabia (out), Japan (out) and Sweden (Still in!).  Despite my miserable World Cup sweepstake, I'm still certain of one thing, it's coming home.
Looking for professional help with your branding, website or marketing?