3 minute read
Rise of the Hamburger & Other Web Design Trends
More and more it can feel like we are playing catch up to the latest design trends, with yesterday's cutting edge fashions becoming tomorrow's dated design. Website design and the trends that influence it have changed dramatically in the past few years. Only 6 years ago we were using gel buttons and rounded corner boxes; this was a design trend at the time, but has since been replaced with new design techniques and approaches. No one uses gel buttons anymore.
The huge surge in popularity of responsive web design has seen the rise in designs that look good no matter what device they're viewed on. Here are just a few design trends that are new and upcoming:

This little icon was born because of the boom in responsive design, specifically at mobile sizes. The hamburger (yes, it is actually called that) was originally used as the size constraints of a mobile or tablet screen often don't allow for large amounts of navigation items to appear as they would on a desktop. At these sizes the normal navigation collapses down into the hamburger, freeing up screen space for more aesthetic elements such as images, logos or information.  The hamburger has now made the leap to desktop design, inspiring a wave of open, minimalist and image led sites. Whilst some people question the loss of obvious navigation items, the widespread use of the hamburger means that its function is easily recognisable to users.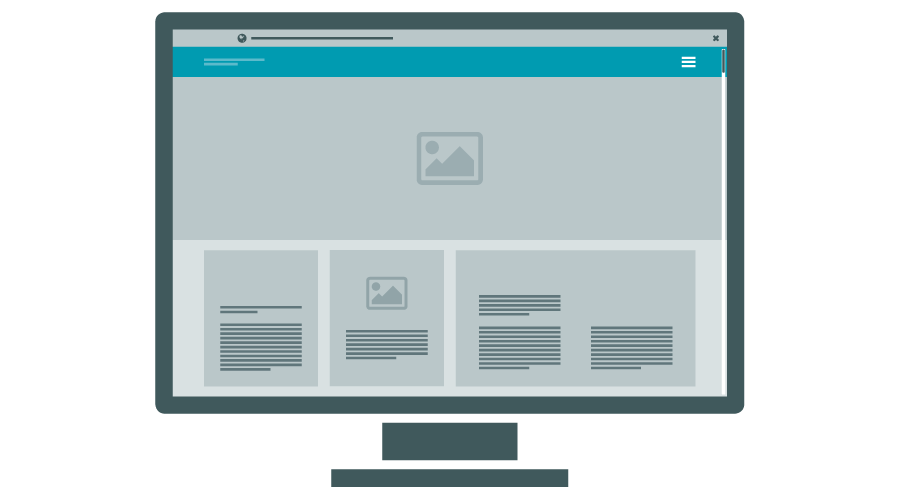 Pioneered by Pinterest, the card design has become a recognised way of delivering bite-sized chunks of information, traditionally in the shape of latest news feeds. Cards are now used as containers for the majority of information on websites, with their rectangular shape making them easy to re-arrange relative to the device being used, again harking back to the rise of responsive design.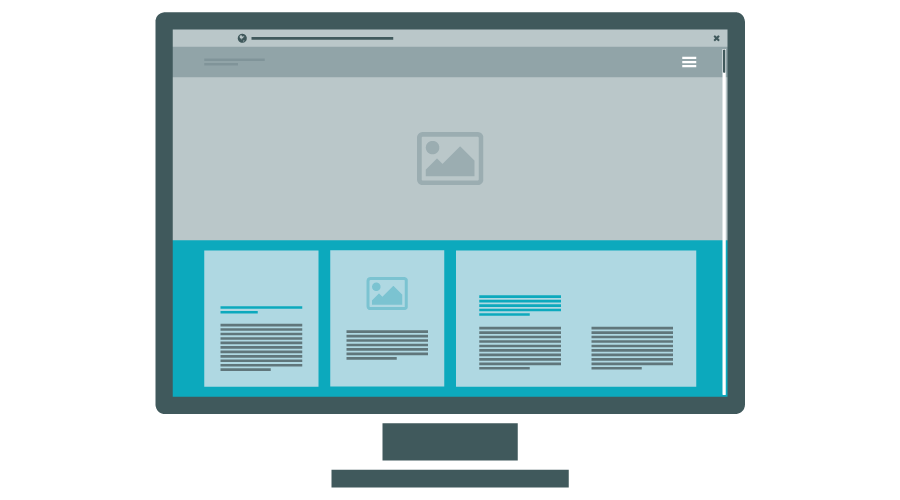 A few years ago I would have promoted a carousel in the main banner; meaning a group of around four images transitioning one to the other. However, due to the progression of trends, I have seen that carousels are being used less and less in favour of one image with great impact. This 'Hero' image is meant to entice the user, stimulating them to scroll further down the page. A great example of this would be the site we recently designed and developed for Food & Drink Devon. The hero image here generates instant impact, as well as making us feel quite hungry!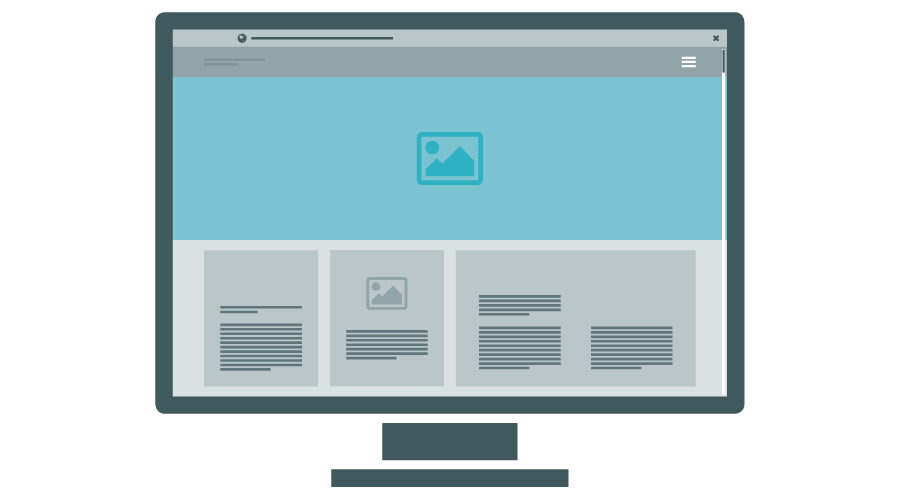 A few years ago it was important to get all of the information you could over to the visitor as soon as possible, meaning that large paragraphs of text were and sometimes still are used on the homepage of a website. It was also considered important that any key information appeared 'above the fold', meaning in the area the visitor lands on without having to scroll down. This is now much less important, with users now used to scrolling through websites to read information. A side effect of this relaxation of the fold rule has seen the gradual introduction of one page sites, with all of their information displayed on one long page instead of several smaller pages. Material on a site designed in this way can still be sectioned off and accessed through a navigation, but can also lead more organically from one section to the next, with a visitor being led through the website in a more ordered and intended fashion. One of our latest sites, Beachside Grill, uses the one page structure to great effect.
Keep an eye out for these trends in the upcoming months as we use them in our new designs. If you think that you could benefit from a great new website, or if you think your current site needs updating, get in touch with us!