InScreen - Digital Signage Software
Digital signage software made easy
InScreen turns any screen into a sign, allowing you to display image and video content effortlessly and manage your screens from anywhere via your computer or smartphone.
InScreen digital signage software was originally created by our own developers, as a solution for a client whose pricing and opening times were constantly changing due to the COVID-19 crisis, as a result, they needed a fast, flexible and cost-effective method of displaying their menus and promotions. Digital signage was the perfect solution.
After successfully rolling out this bespoke solution we recognised that many of our other clients could benefit from a similar package, so we went about developing InScreen; a digital signage solution for everyone.
"Inventive developed a fantastic, simple to use solution that's had a hugely positive affect on our business"
Complete control or fully managed
We know that not all of our clients work in the same way, so whilst the platform gives complete control to those who prefer to manage their own displays, there's also have the option of a fully managed package, whereby we design, upload and schedule your digital signage for you, leaving you free to concentrate on your core business.
Our in-house graphic design team is here to help you create truly engaging, professional designs and ensure that your displays make the right impression on your customers.
In addition to image-based designs, our team also produces video-based promotions in keeping with your brand identity and ready to add to your digital signage playlists.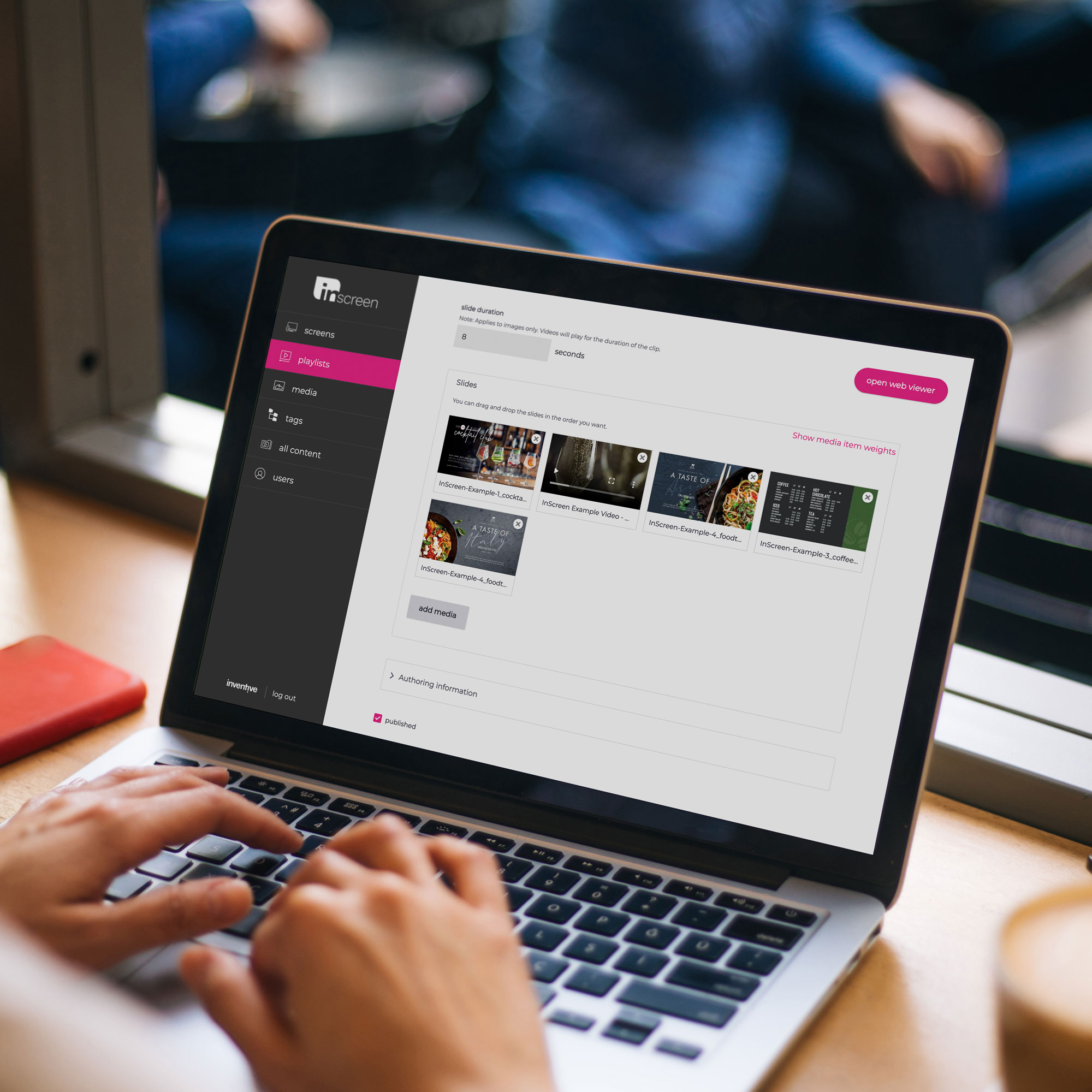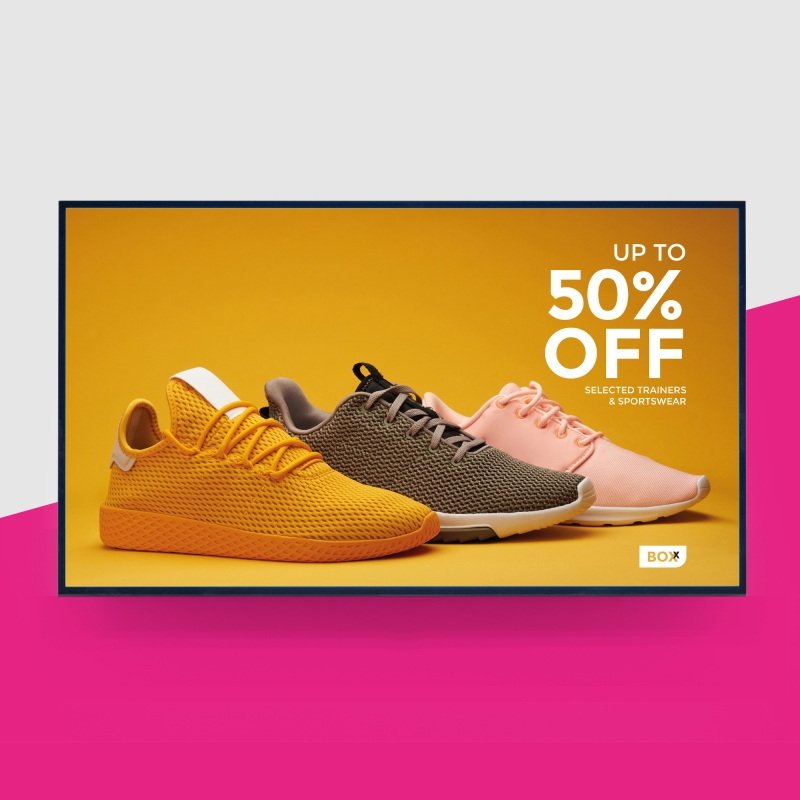 Images or Videos
Upload images and videos to your playlists to promote your goods or services.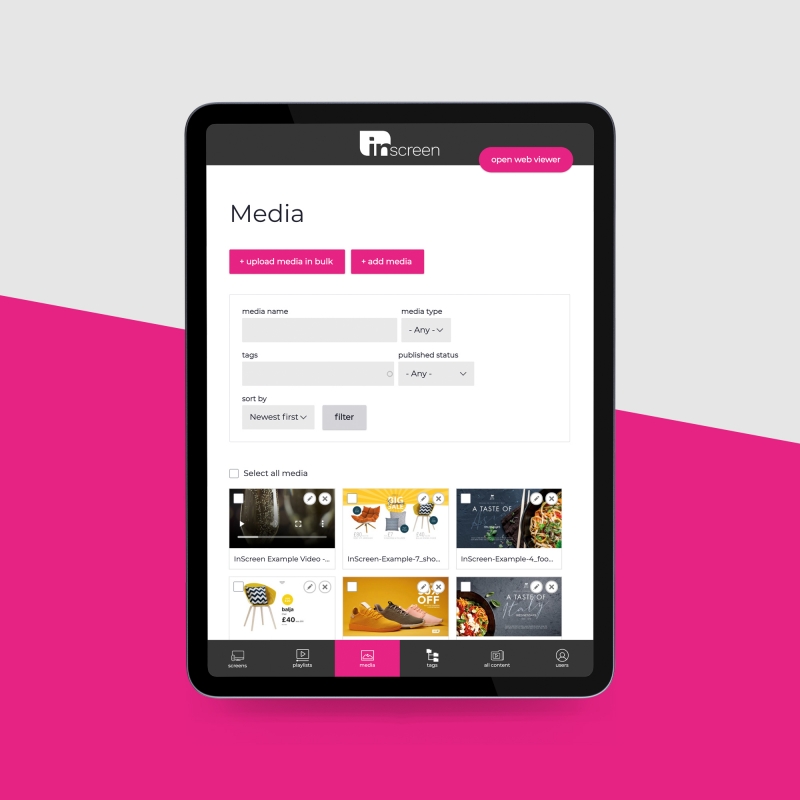 Manage from anywhere
Create, schedule, preview and publish playlists from your laptop, tablet, or smartphone.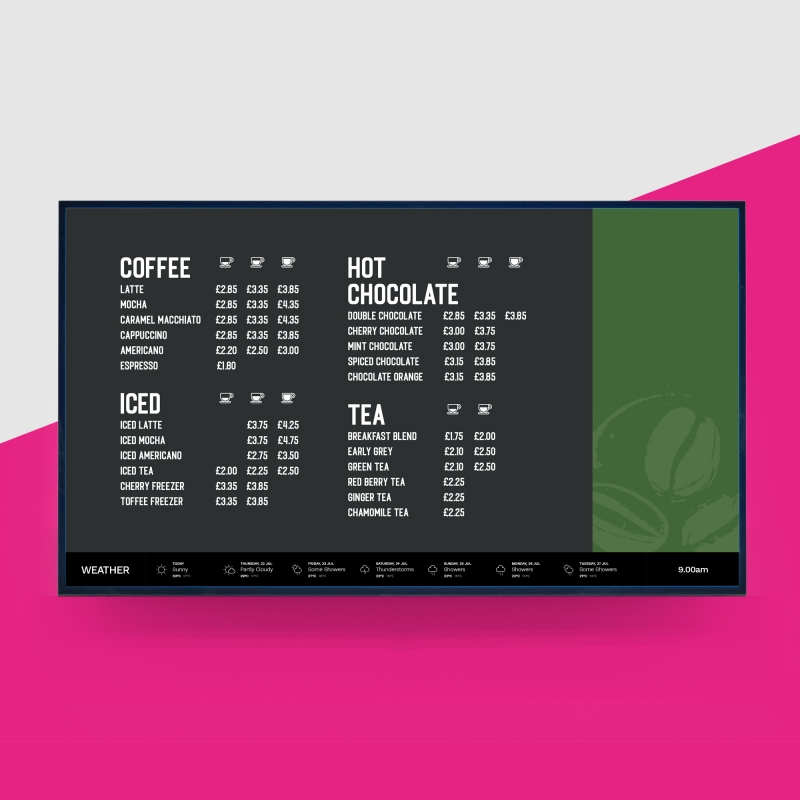 News & Weather
Add a news feed, weather forecast or message bar to your screen to further engage customers.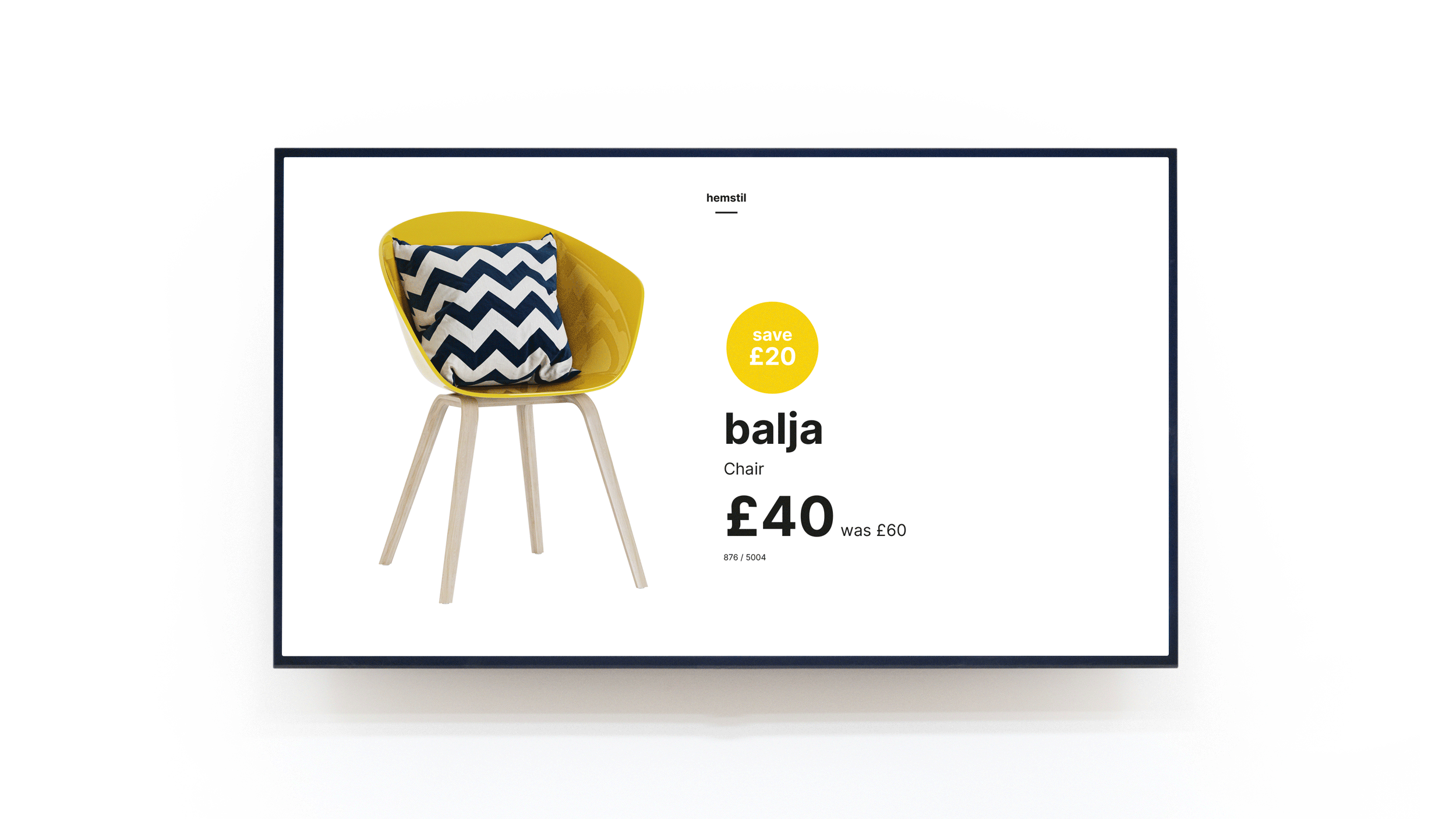 Turn any screen into a digital sign with our 
powerful InScreen app
You don't need a fancy high-tech screen for digital signage; we've created our very own InScreen Amazon App so you can turn any TV into a powerful digital sign.
All you need is an Amazon Fire Stick, an internet connection, and an HDMI port on your TV. Simply plug the Fire Stick into the HDMI port on your screen, download the InScreen App to the Fire Stick, then select the playlist you would like to display as if you were picking a TV channel.
All you need is...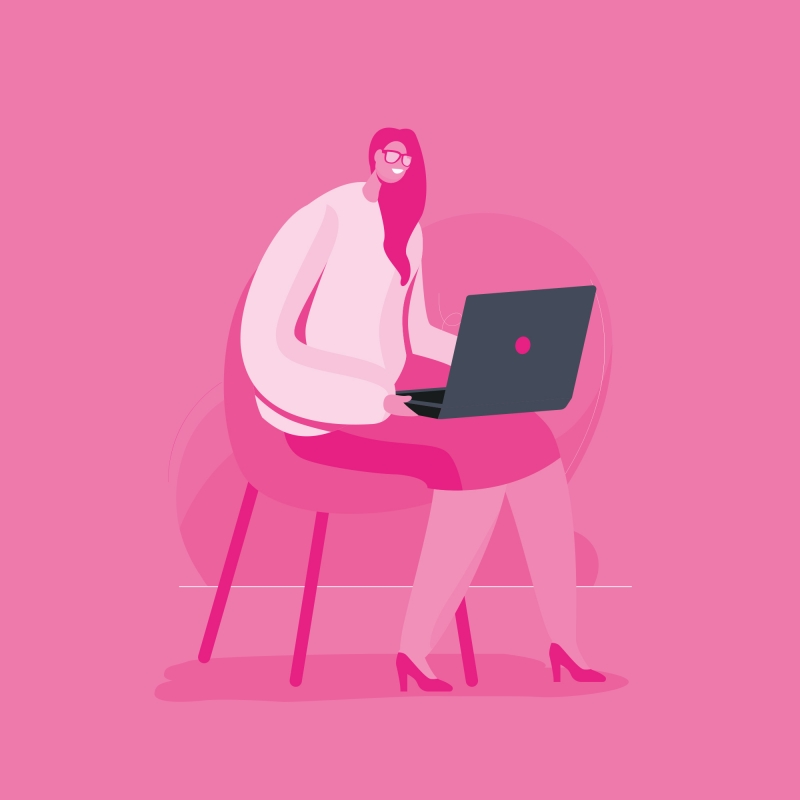 Wi-Fi Connection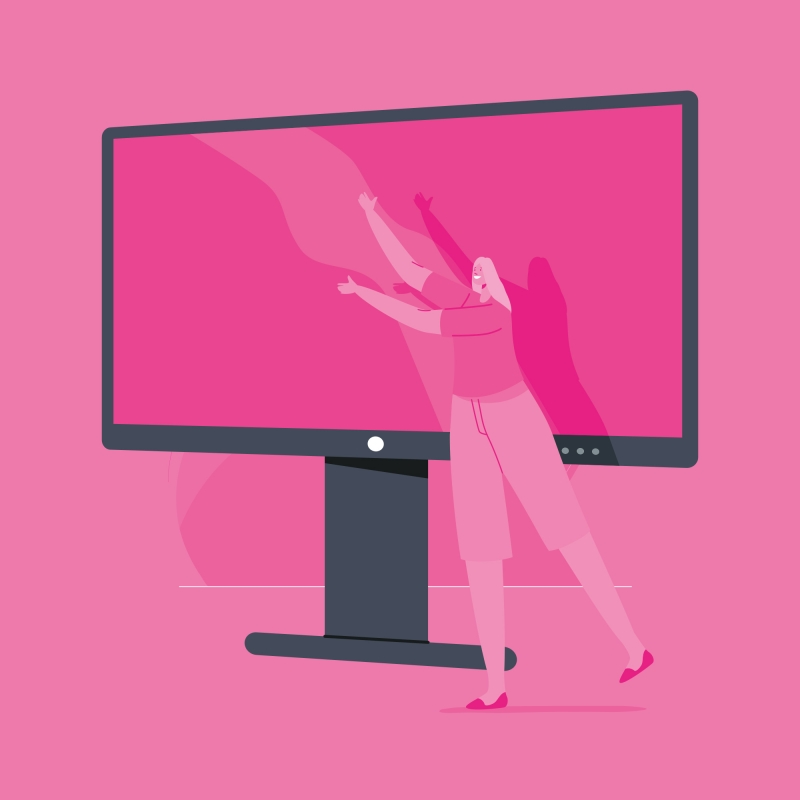 Screen with HDMI Port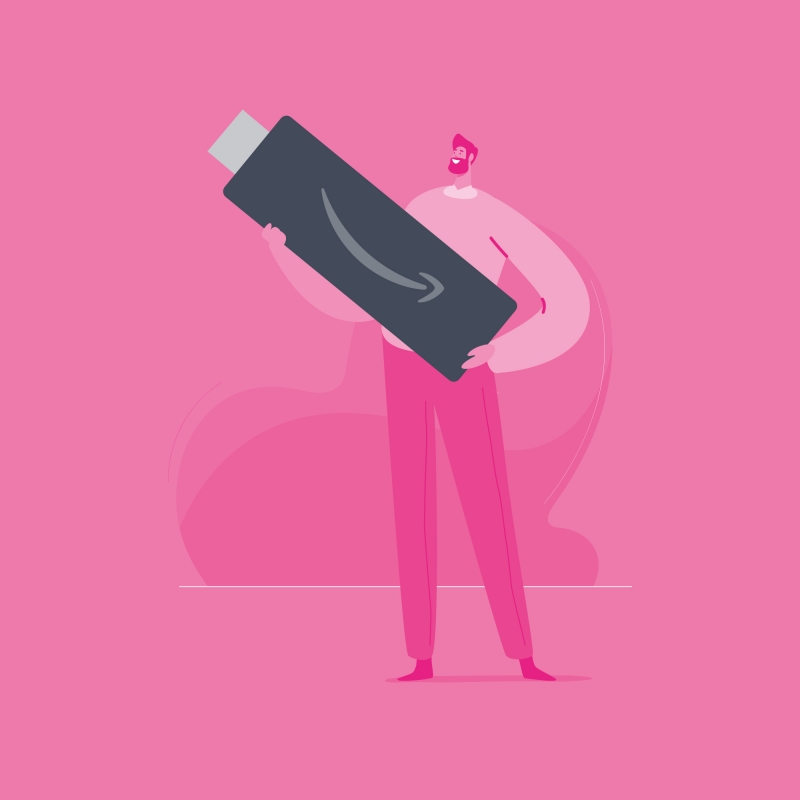 Get started with InScreen today
With our powerful yet easy-to-use tools, it's never been easier to make an impact with digital signage.
We offer flexible packages to suit your individual needs, whether that's 1 screen or 100 screens, and we don't tie you into long-term contracts, just give Mark or Stuart a call on 01271 328570 or email us for more information.