Marsdens Devon Cottages
Marsdens are the leading self-catering lettings agency in the South West. We've worked with them for many years, providing creative design and print across a wide range of projects and developing a great working relationship along the way.
With the summer approaching, Marsdens began work on launching their #marsdensontour marketing campaign which would see them taking their VW Transporter around Devon to promote their business to homeowners and potential guests.
We were asked to come up with some eye-catching and creative designs for a full vehicle wrap to maximise the vans potential.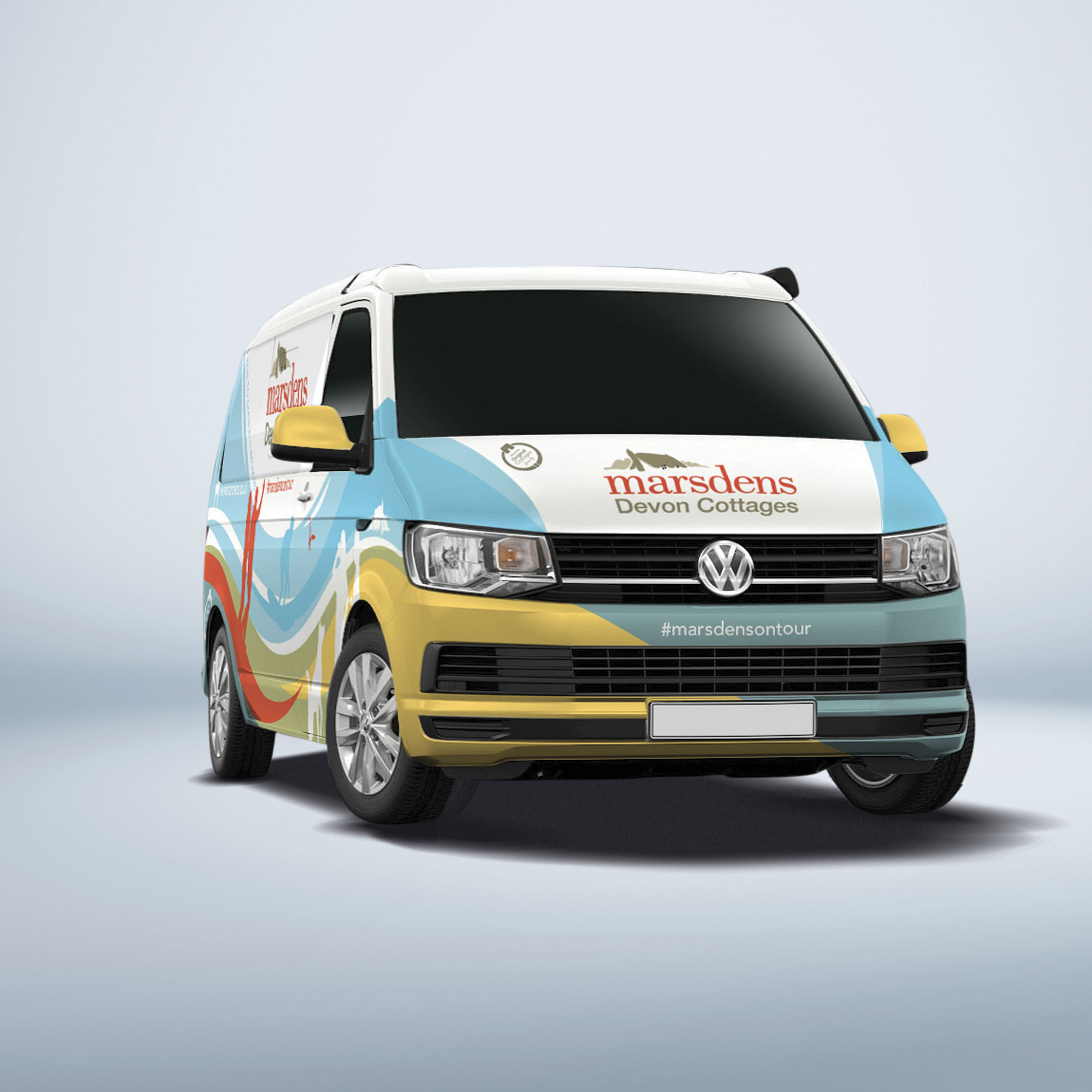 The design brief called for us to create a design that would stand out from the crowd, quite literally, with the van set to appear in various locations around Devon, such as at the North Devon Show. Our designers began brainstorming ideas that would achieve this. Concepts such as optical illusions and vintage surf-inspired designs were among the many initial ideas we had. 
Having created our favoured concepts, we worked closely with Marsdens, modifying and combining various elements to produce the final design; a fun, sweeping, surf-inspired wrap which utilises some of the graphical elements that we've used in other Marsdens designs to help strengthen brand recognition across their tour.
After the final design was approved and the wrap was applied to the van, we produced a colouring-in version of the design so that local children could help name the all-new Marsdens Van.