Website + Booking API Integration
Woolacombe Cottages
Woolacombe Cottages is a Devon based cottage agency offering an extensive portfolio of quality self-catering properties throughout the region.
The owners approached us to design and develop a new website that would incorporate a new booking system and allow them to update the property listings on the site via their booking provider's property management system in order to cut down on admin time.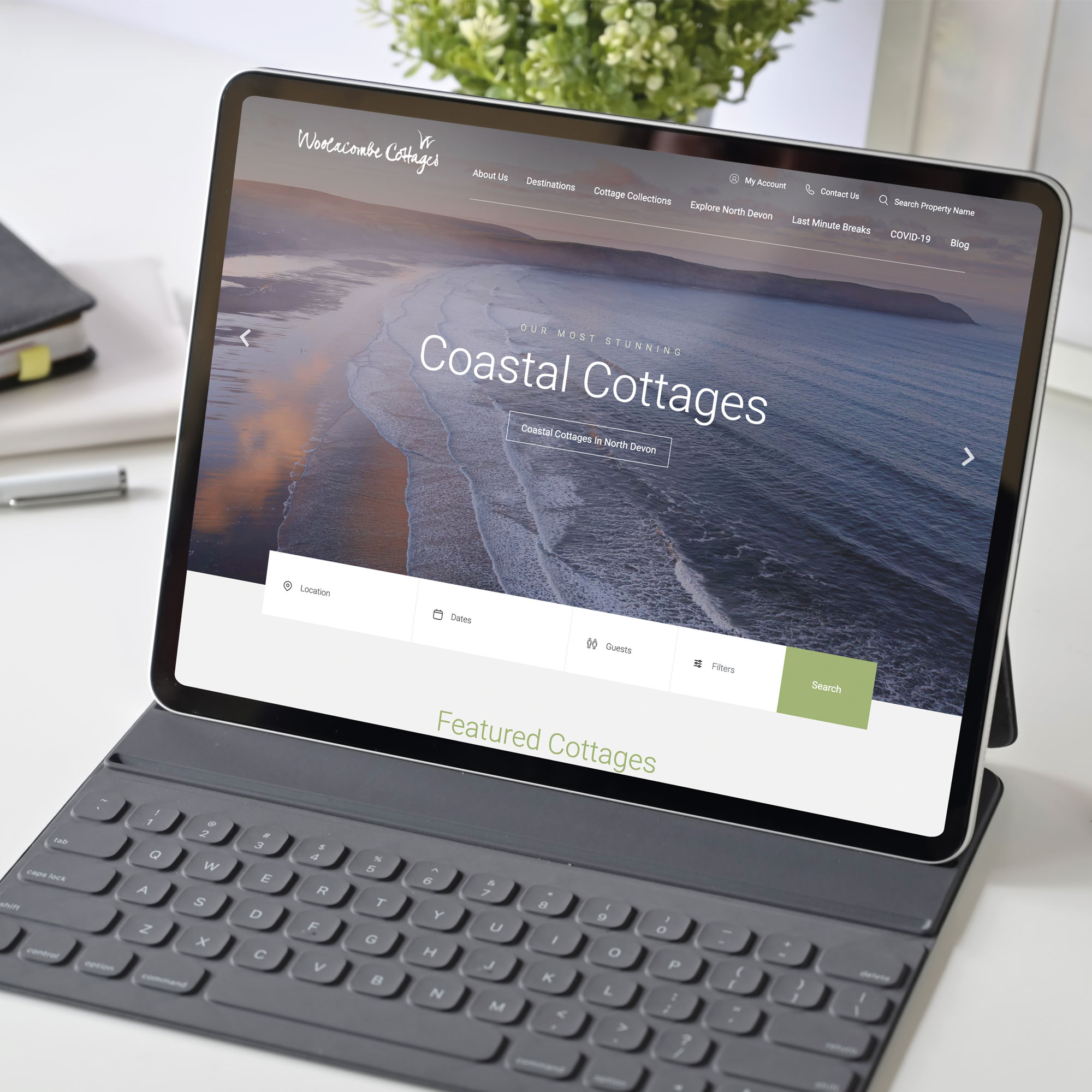 Website Design
Our brief was to design a modern and attractive interface that was fully responsive to mobile devices the new website needed to draw visitors and engage them from the discovery phase of their user journey right through to the booking phase. 
The client's cottage portfolio includes many stunning coastal and country locations so we made sure the website design incorporated as much photography as possible. A full-width image carousel was designed for the homepage header area, allowing Woolacombe Cottages to use multiple images to promote the different types of break they cater for.
We created a new menu structure, to improve the user journey and simplify the process of finding relevant information. This improvement particularly benefitted the site on mobile and tablet, where navigation had previously been quite difficult.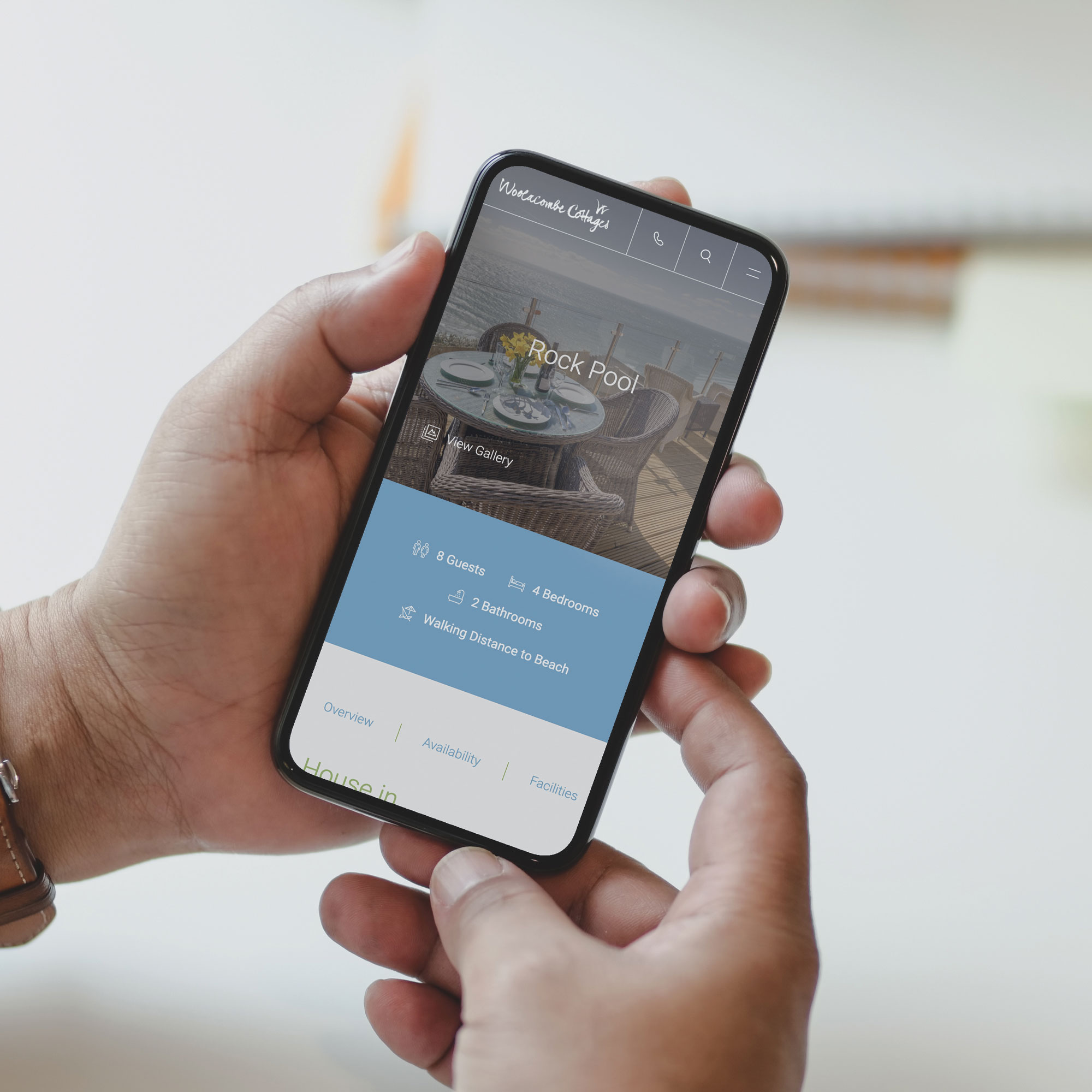 WordPress CMS
The build of the new site gave us an opportunity to develop a powerful, customised Content Management System (CMS) to give the client greater control over the look and the content of their website.
Bookings & property API integration
Our web developers then went to work utilising the client's property management and booking system API and incorporated their existing booking widgets within the new website. 
We developed a search bar that passes the user's criteria through to the booking provider's search widget, allowing users to quickly search for properties by area, date, number of guests, and an array of additional filters specifically requested by the client. Search results are then displayed in an iframe provided by the booking provider.
The next step was to build the individual cottage pages, we designed a template for these pages, aimed at showcasing the facilities and location of each cottage, including a gallery section, a Google map and a booking and availability widget. We developed these pages so that all data and images are automatically pulled in from the property management API, so any new properties that Woolacombe Cottages add to their property management system are automatically added to their website, saving our client valuable time and resources, as per our brief.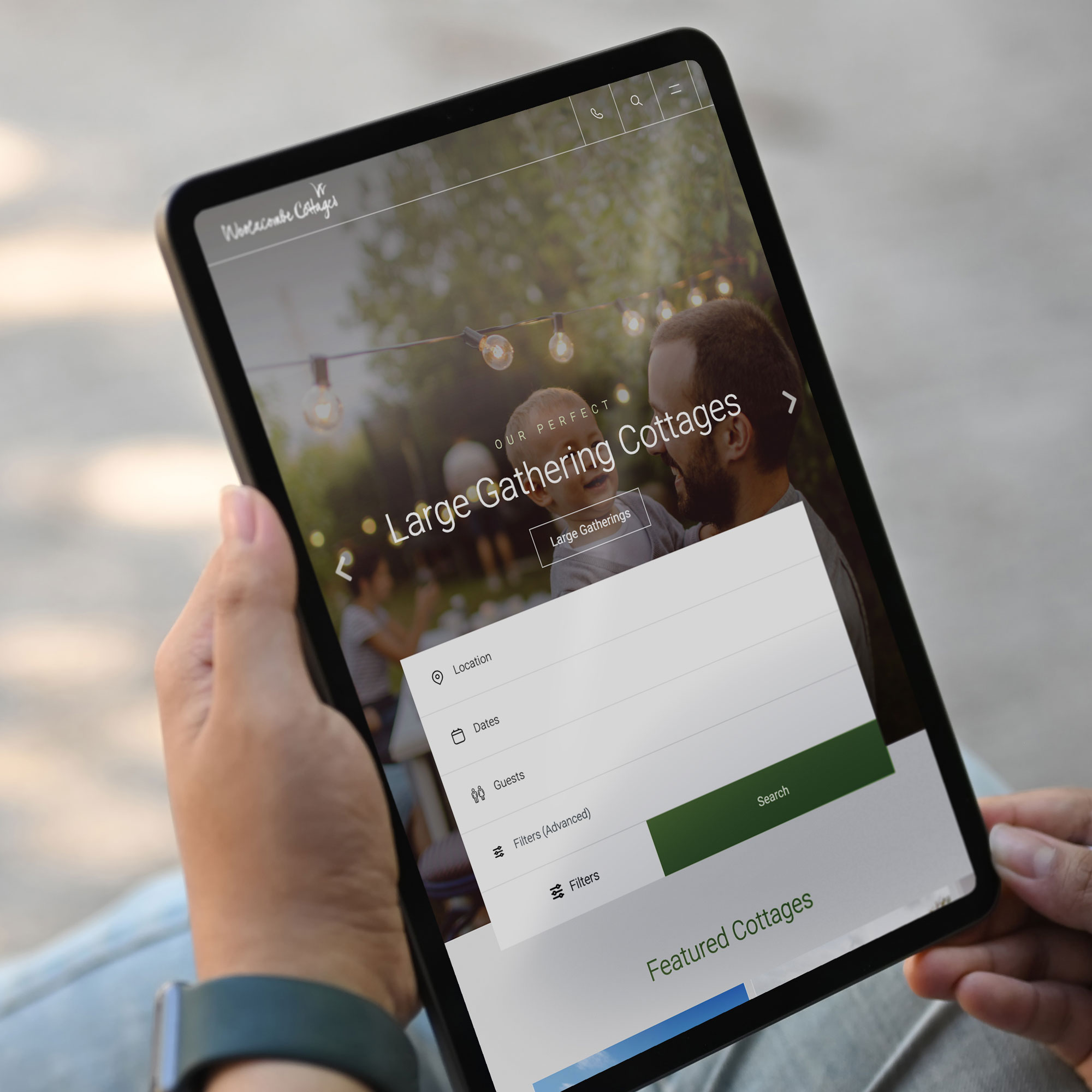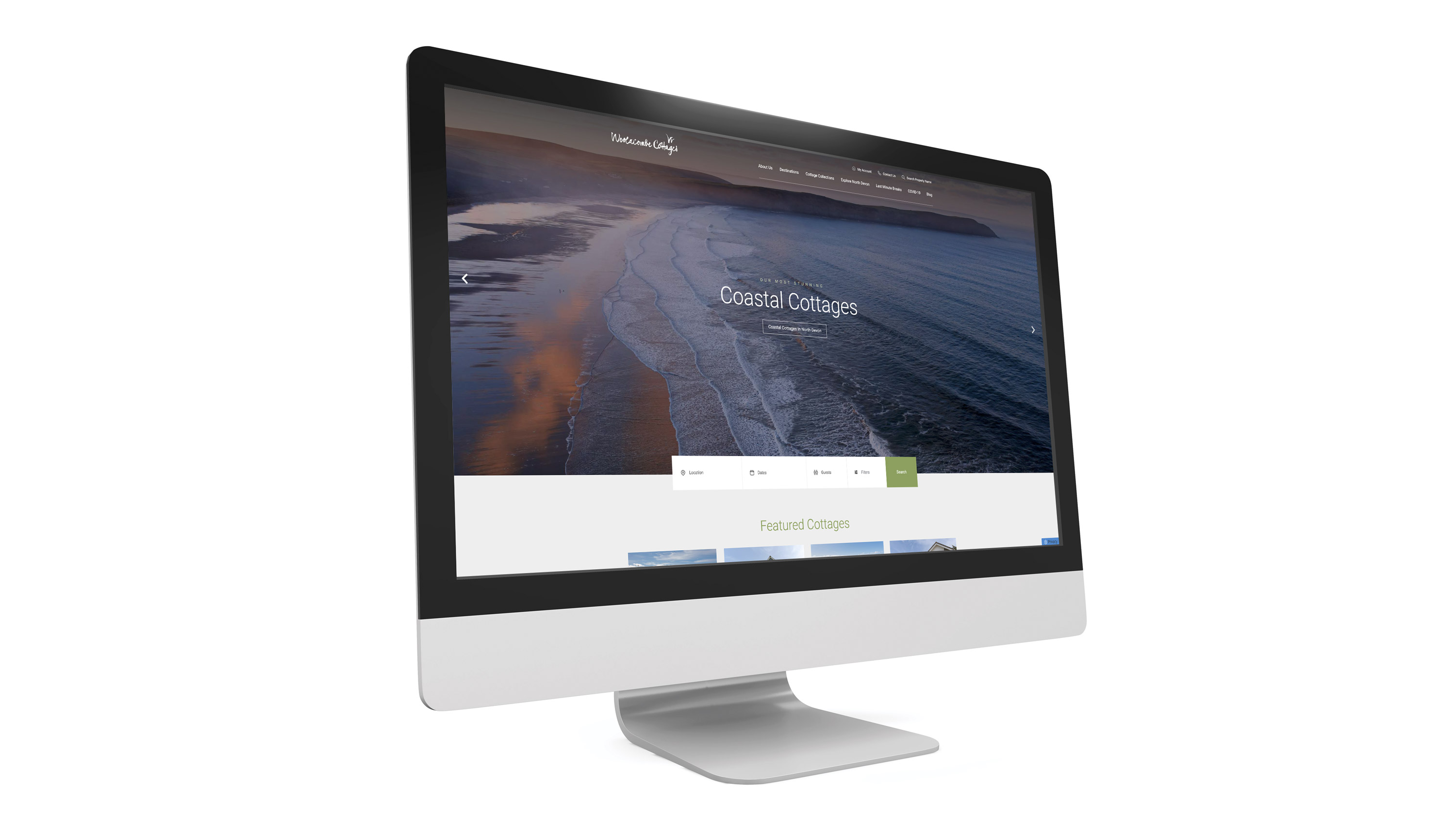 What the client had to say
Thank you for your fantastic work, the design of the site is so smooth and attractive and perfectly arranged. We have lot's of further thoughts for the future and look forward to continuing to work with you.