Branding, Website, API + Digital Signage
Woolacombe Sands Holiday Park
Woolacombe Sands is the closest Holiday Park to North Devon's multi-award-winning Woolacombe beach.
We've developed a great working relationship with the owners of this superb family-run park over the past few years, supporting them with everything from brochures and menus, to wristbands, signage, and a food & drink ordering App.
Recognising the need to modernise their existing brand identity, the client asked us to rebrand them and modernise their website to reflect their new look and provide bespoke functionality which would allow them to easily control the content of each of their 20 digital signage screens via the website's CMS.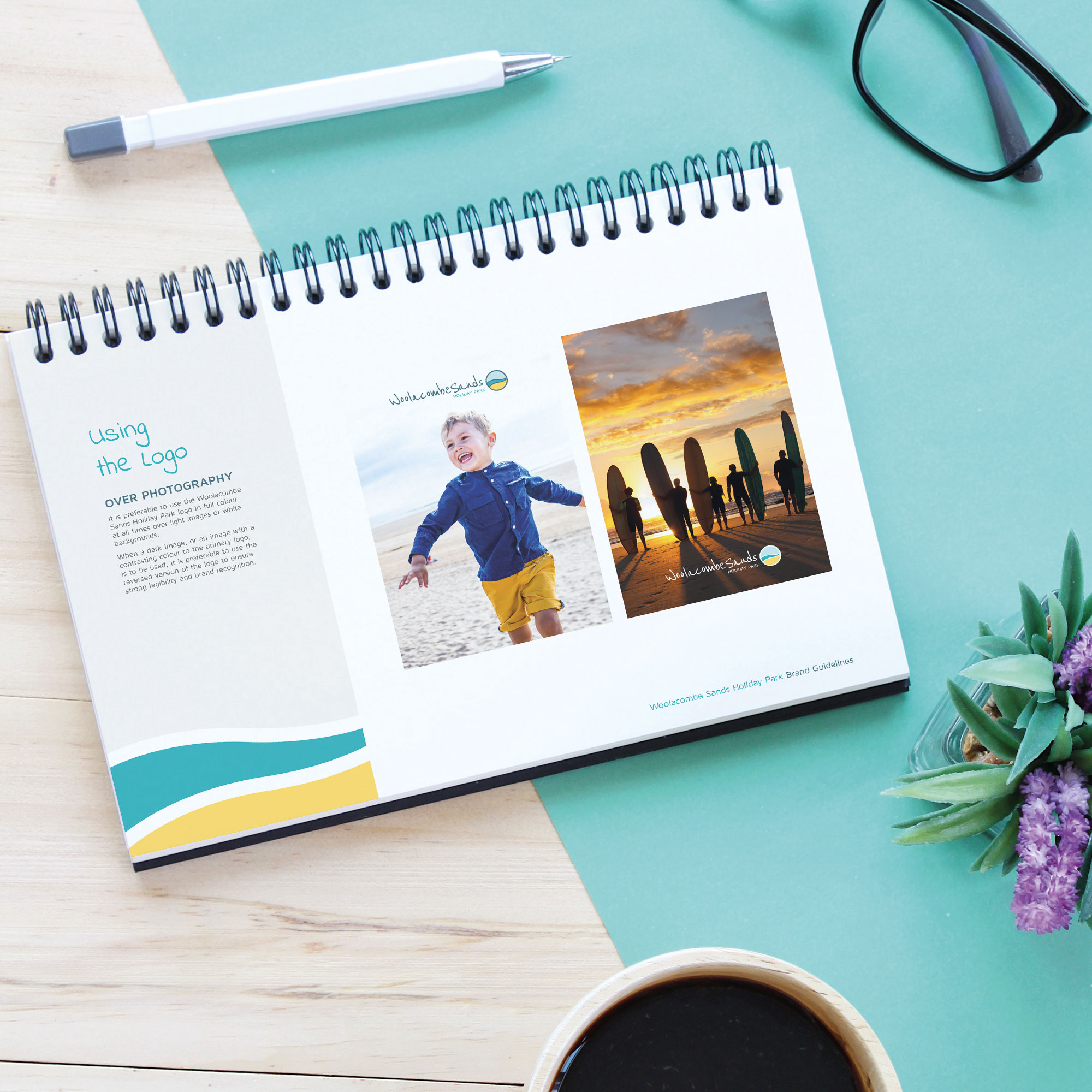 A New Brand Identity
Knowing the client and the local area as we did gave us a slight headstart, but we didn't take anything for granted and began by extensively researching the task at hand, and ensuring that we understood the aims and goals of the rebrand from the client's perspective.
From this we were able to determine the direction in which to take the branding; it was clear that Woolacombe Sands required a more contemporary brand identity, reflecting the surrounding area without alienating their existing customers.
With a detailed brief established, our graphic designers began sketching their initial concepts and creating colour palettes. Once we had a strong selection of designs, we presented our initial concepts to the client, along with the rationale behind each version.
The client had a clear favourite so we began work evolving their chosen concept, selecting complimentary fonts and colourways before presenting the final visuals as well as previewing the design on various printed and digital materials. After a few minor revisions, the client, delighted with the outcome approved the designs so we went about producing a brand identity document for them. This handbook detailed how to deliver their new brand identity consistently across the board.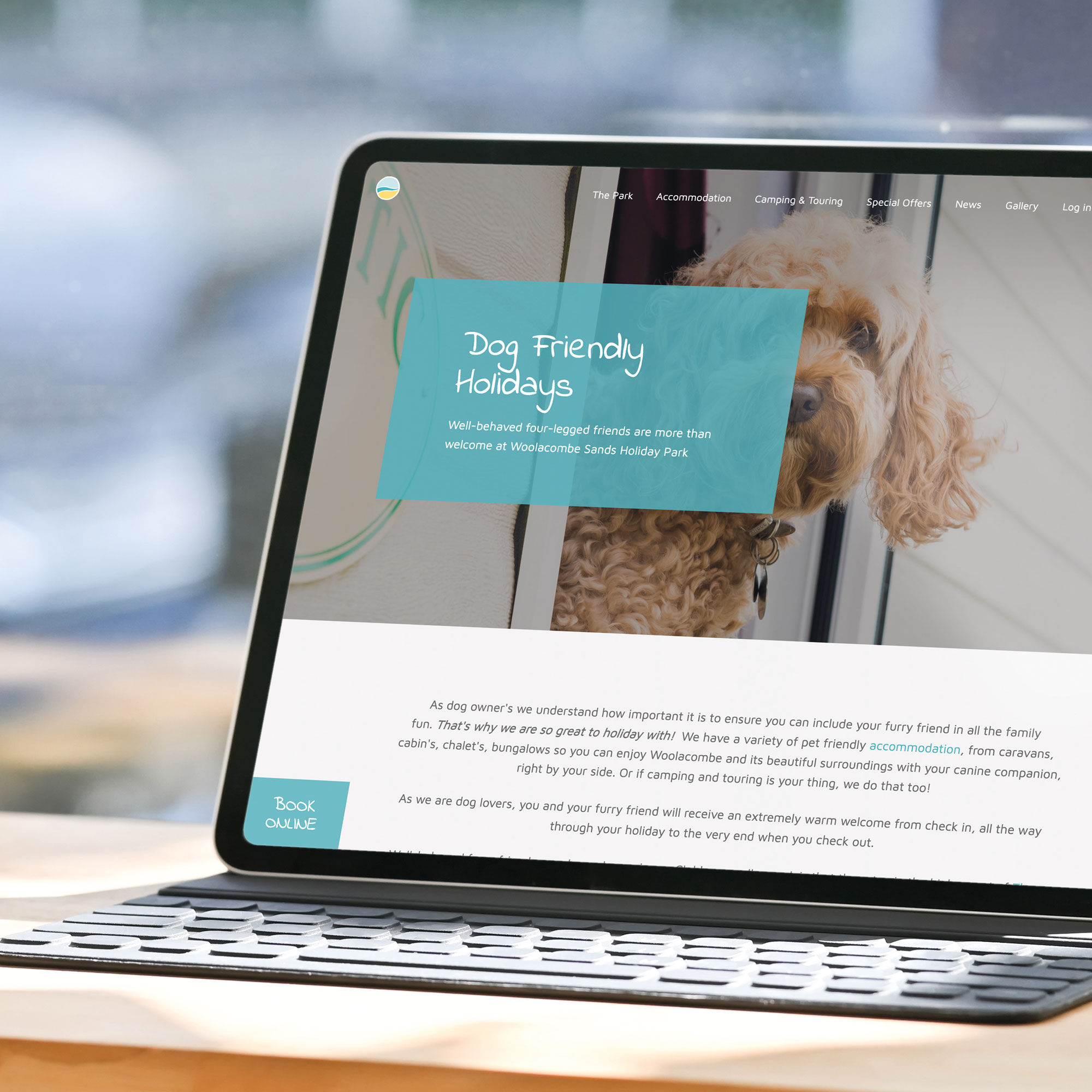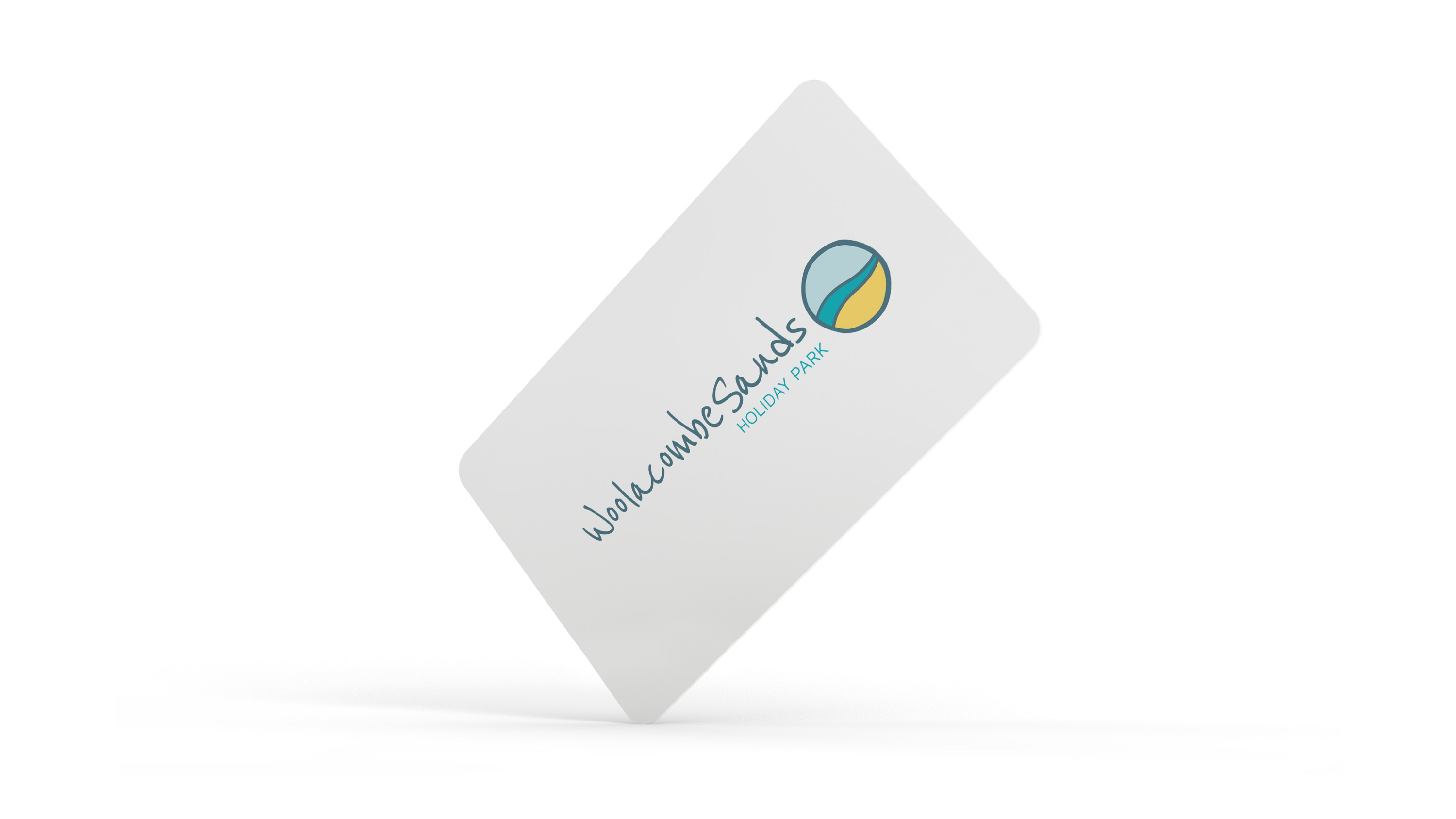 Website Design Process
Having delivered the holiday park's new brand identity, our next challenge was to update their website.
Our brief was to design a new website, which in line with their new brand identity would give them a more contemporary feel, whilst still portraying the holiday park's family-centric ethos. They were keen for us to suggest new and innovative ideas to help provide visitors with a modern digital experience.
Digital Content
Working closely with the owners we audited their existing website content and quickly came to the conclusion that their media assets needed updating to help showcase the park's superb facilities and location. 
Our own in-house photographer was sent down to Woolacombe to photograph the park's accommodation. We then helped coordinate a video shoot, including drone footage, showing the park's countryside location and proximity to the beach, as well as an interactive 360 Virtual Tour of the park showcasing the available facilities.
Armed with a library of new photography and video assets, our web designers went about creating a fun, modern and mobile-friendly design in keeping with their new branding.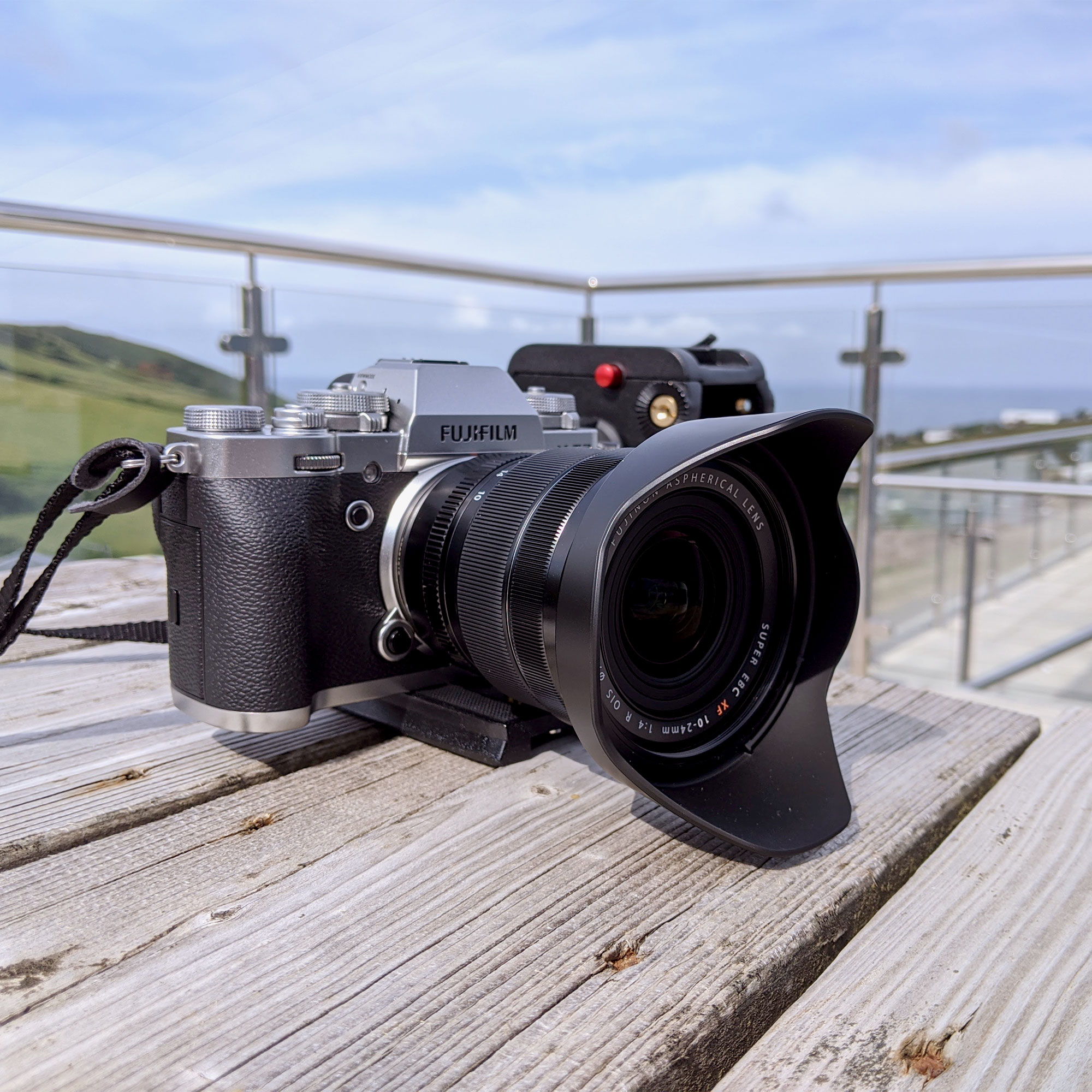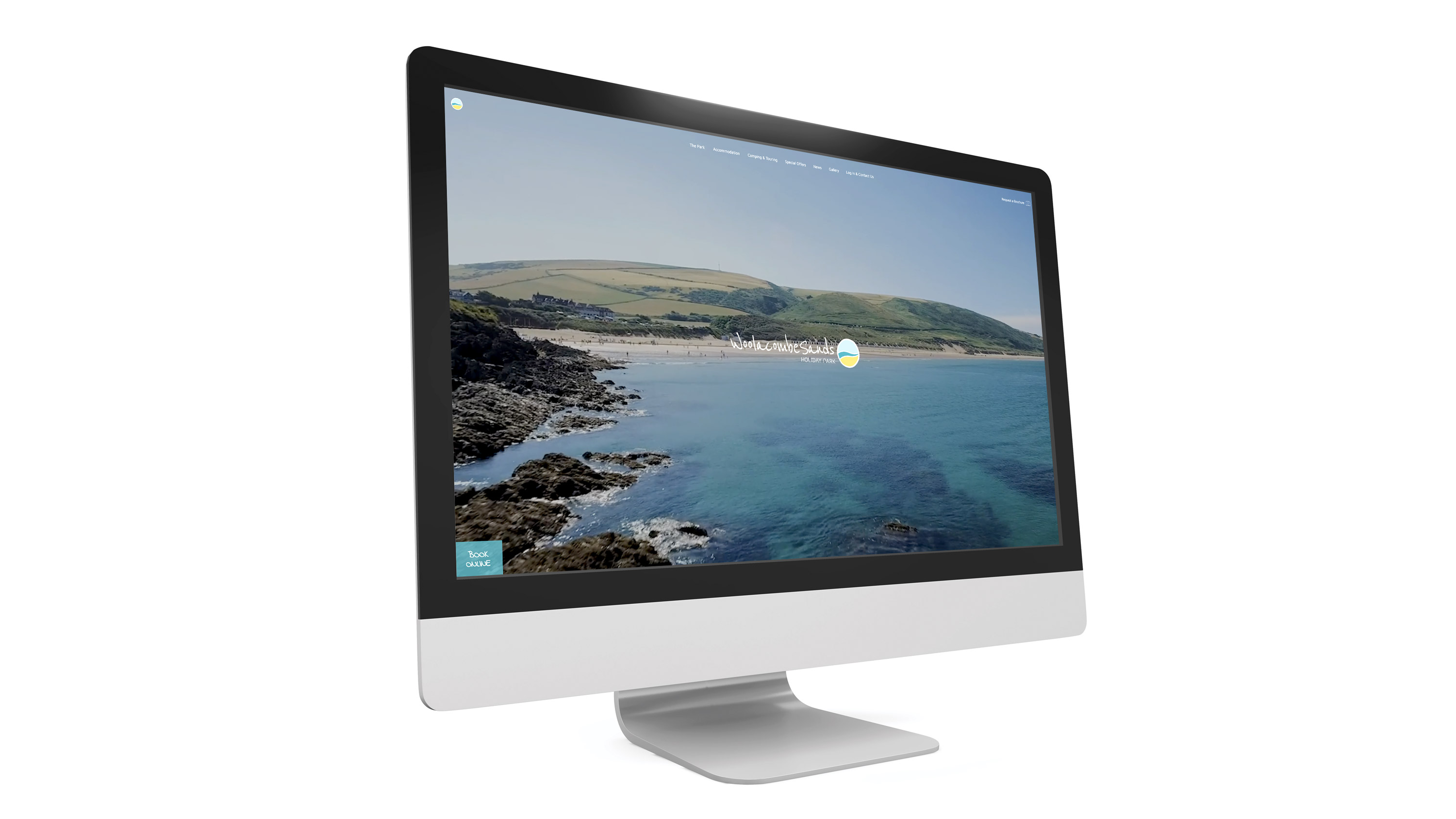 Website Development
A Powerful Content Management System
The Park's marketing team needed the ability to update and add to the content of their website quickly and efficiently, so we developed the site using the powerful Drupal 9 framework and built a Content Management System which enabled them to do just that. 
We created a dedicated section for guests to use during their stay, featuring important information for guests on the parks facilities and the local area as well as an interactive site map to help them find their way around. A key feature of this new content is the custom-developed What's On section, which features a daily entertainment lineup that's easy for staff to schedule and update and not only displays on the website but across their digital information boards via an API we built. 
A New Booking System
The client's existing booking system was somewhat dated in terms of appearance, usability and functionality. After consulting with us it was decided that a change was needed, so we went about researching alternative 3rd party providers on their behalf and found a solution that worked for all parties which we integrated into the new design.
The new booking system has dramatically improved the administration process for the client's bookings team, and vitally it has improved the ease of the booking process for guests, resulting in fewer drop-offs.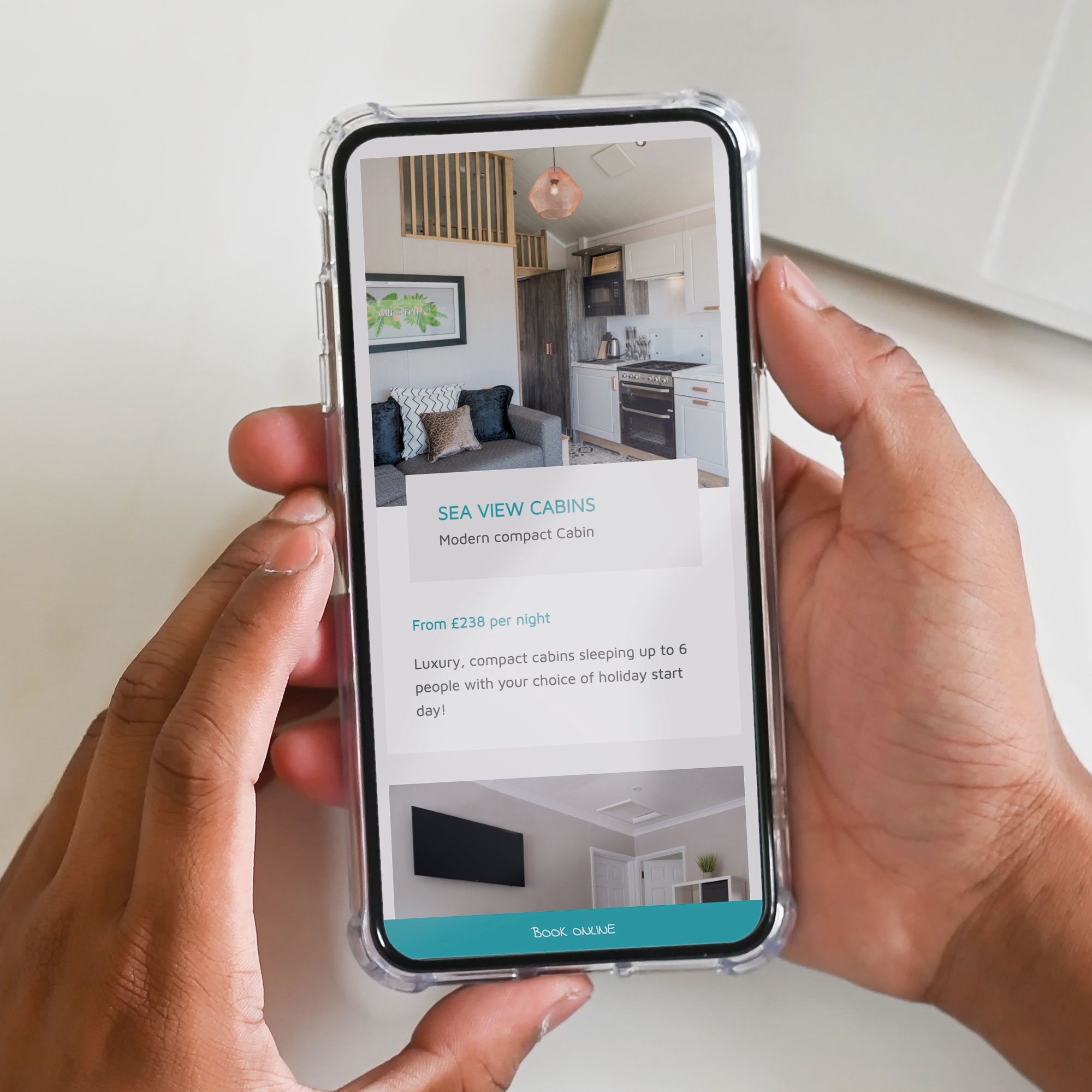 Digital Signage CMS
The park had multiple digital screens dotted around the clubhouse and other key areas which were using USB sticks to display advertisements and guest information, this limited them to only displaying images, was very time-consuming to update and often crashed. Our solution was to develop a digital signage module that allows the marketing and admin team at Woolacombe Sands to control the content displayed on each individual screen from their website's CMS.
They can now create digital signage playlists that include both images and videos, allowing them to promote offers and display relevant information to the location of the screen such as pool opening times by the pool, menus boards in the clubhouse and shop takeaway and local attractions in reception.
Events API
One of the Holiday Park's main attractions is their busy entertainment program, so we built an API for them so that we could pull all events scheduled on their website straight through to an optional sidebar on their digital signage displays. They also have the option to display important messages across the bottom of their screens and the weekly weather forecast which utilises a 3rd party weather API.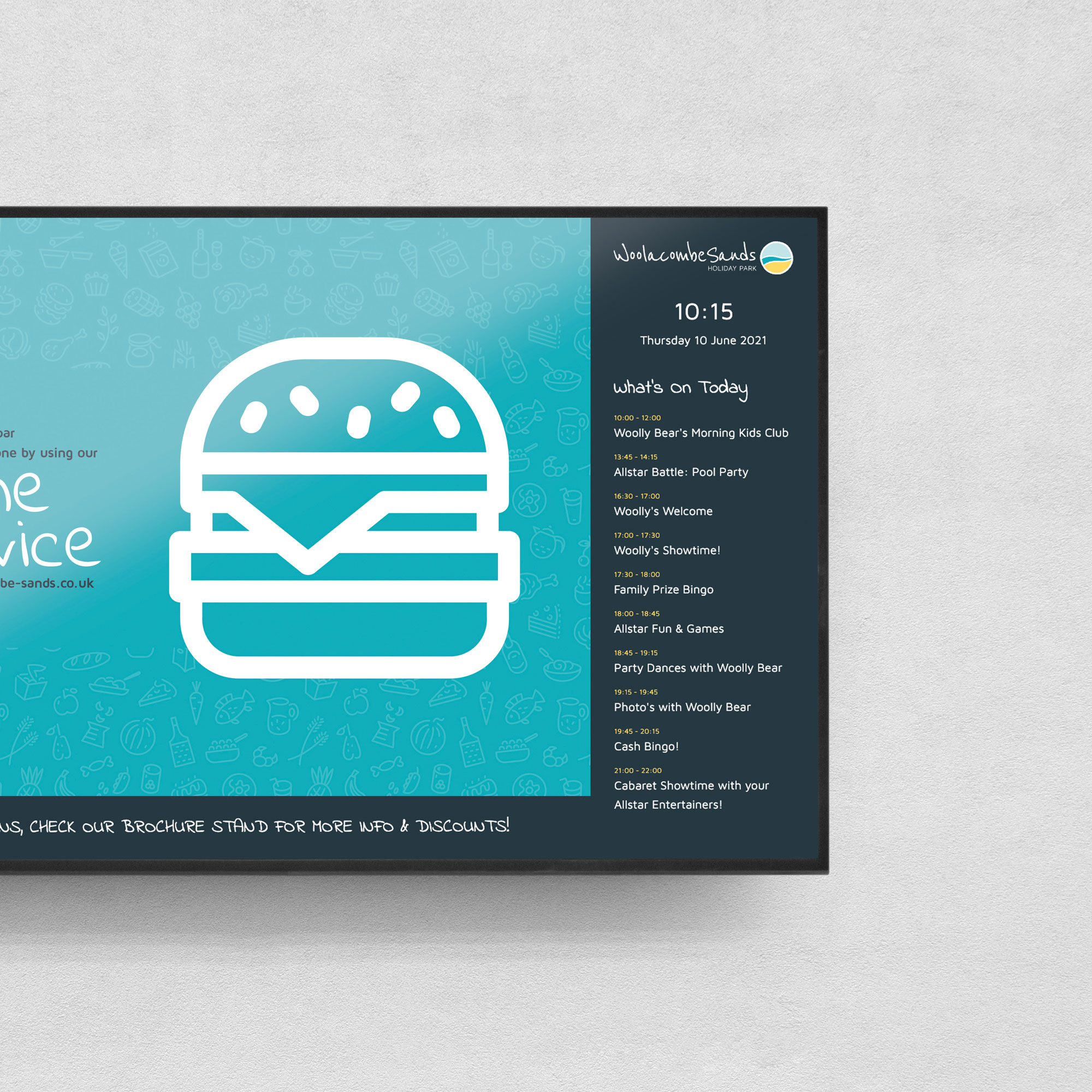 Professional, yet extremely friendly & approachable, modern yet with fantastic ideas and vision tailored to your business - We highly recommend Mark & all the team at Inventive for all your marketing needs. Our website & print speak for themselves and have had a huge positive impact on our business. Thank you all for your continued support & superb level of customer service.