Custom Illustration Branding
The Geeky Stitching Co. - Mini Little Stitchers Club
Meet Sally, Sid, Suzie and Stan, the faces of a new kids cross stitch club recently launched by The Geeky Stitching Co.
The Geeky Stitching Co. is the UK's original cross-stitch subscription club, selling a wide range of funky and fantastic cross stitch patterns worldwide. 
We forged a great working relationship with self-proclaimed 'Crazy Cross Stitcher' and owner, Jess, whilst designing and developing the company's WooCommerce subscription website, so we were delighted when she contacted us again to help create the sub-brand for her latest venture.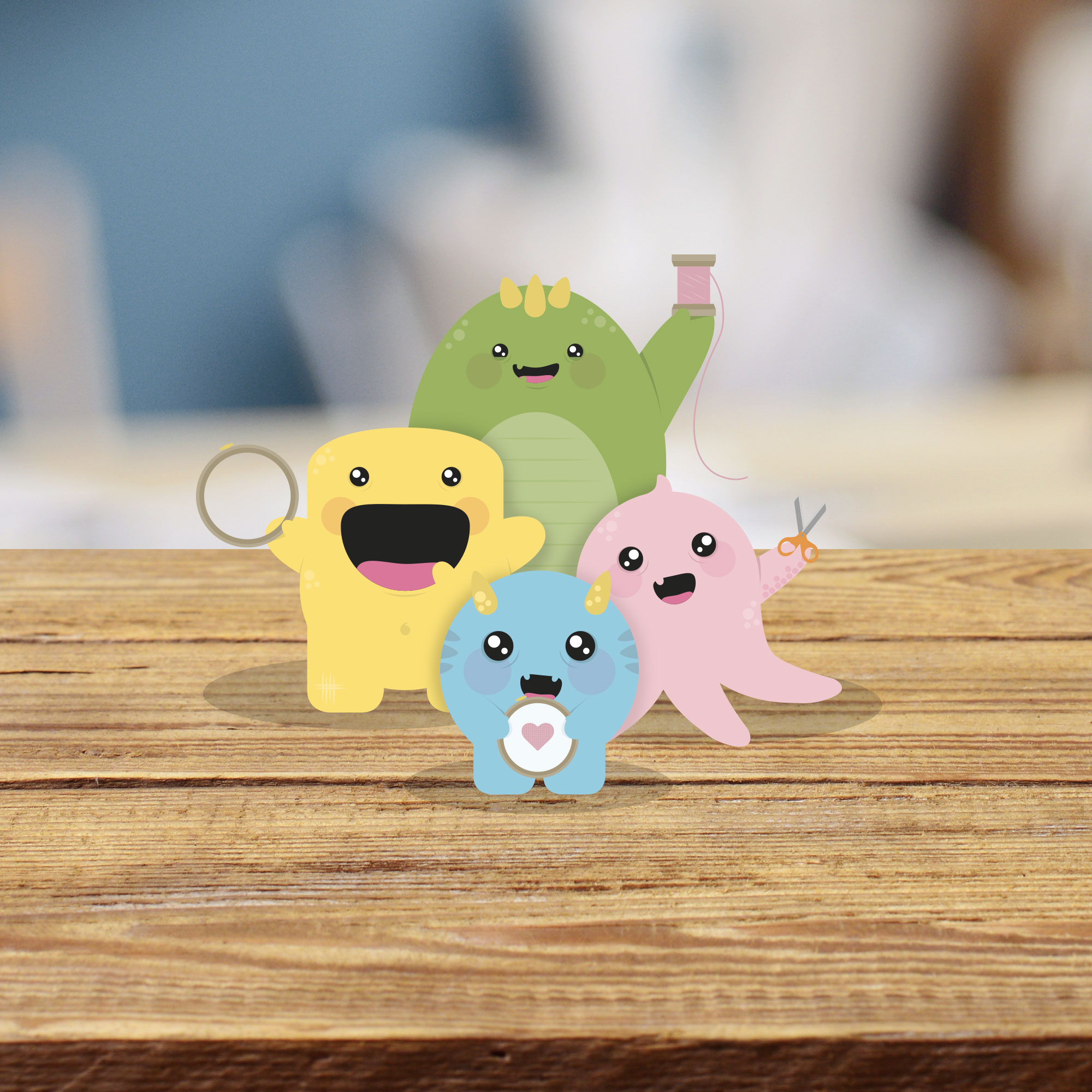 Brand Discovery
Jess had a pretty clear vision for the brand, she wanted to create two "friendly" monster characters, supplying us with some examples of illustration styles that she liked. In addition, the design needed to reflect the company's existing branding, ensuring that the colours and typefaces would integrate seamlessly with their current marketing materials.
Taking Jess' illustration examples into account, our designer, Alex, set to work creating four unique monsters for us to pitch. To our delight, Jess loved them all, so much so that she couldn't decide on which two to use and so she asked us to incorporate all four of the characters into her new branding!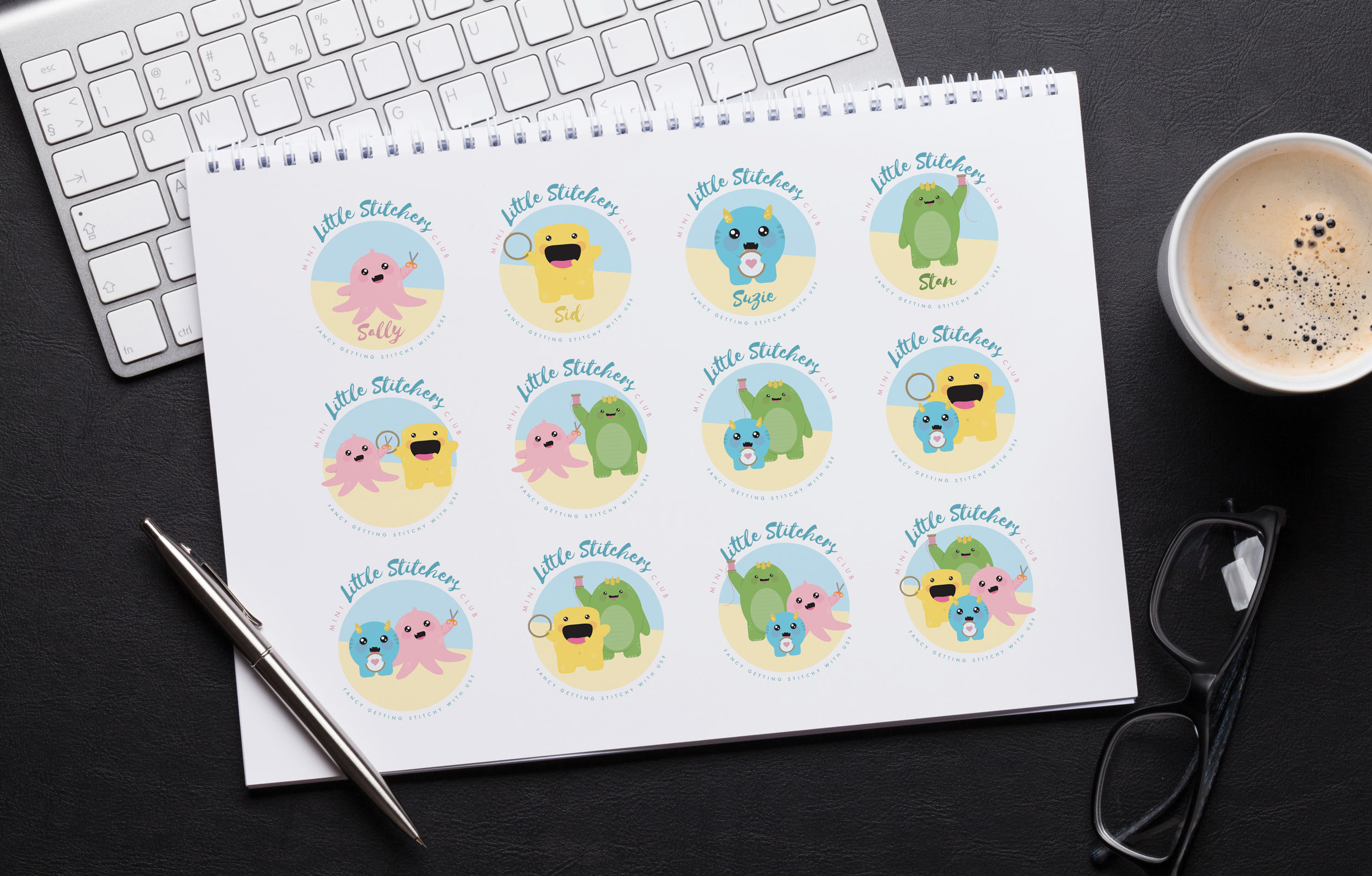 I have nothing but positive things to say about the guys over at Inventive (in particular Mark, Matt & Alex who I deal with regularly) they are all super helpful & always get back to me ASAP. After having a new website built and designed by them last year, I now always use them for any design work I have, as the quality of work is amazing! Highly recommended.

Logo Creation
With the illustrations approved, Alex set to work creating a logo that would appeal to kids and parents whilst staying true to the brand aesthetics of The Geeky Stitching Co.
Using variants of the colours used in the monsters characters, alongside those used in the parent branding, he created a primary logo incorporating all four characters, along with a suite of icons featuring various character combinations. Once again, Jess was really impressed with all of the designs we put forward, pointing out that the individual monster icons could be used for loyalty stickers to be collected by club members.
Following a few minor tweaks, the designs were approved. Another job well done!