Eco Housing Developer Branding
TALO Homes
TALO Homes build high quality, low carbon, eco-homes that enhance and create communities. Their energy efficient timber homes are manufactured off-site here in England, using closed panel technology originally developed in Scandinavia.
We were approached by their founder to create a brand identity for the newly formed company.
Brand Discovery Process
The first step of the process involved our design team really getting to know the business, their industry, their competition and their customers. This involved meeting's with the founder, conducting research into the eco-housing market, and really drilling down to the core of what image they wanted to portray as a company.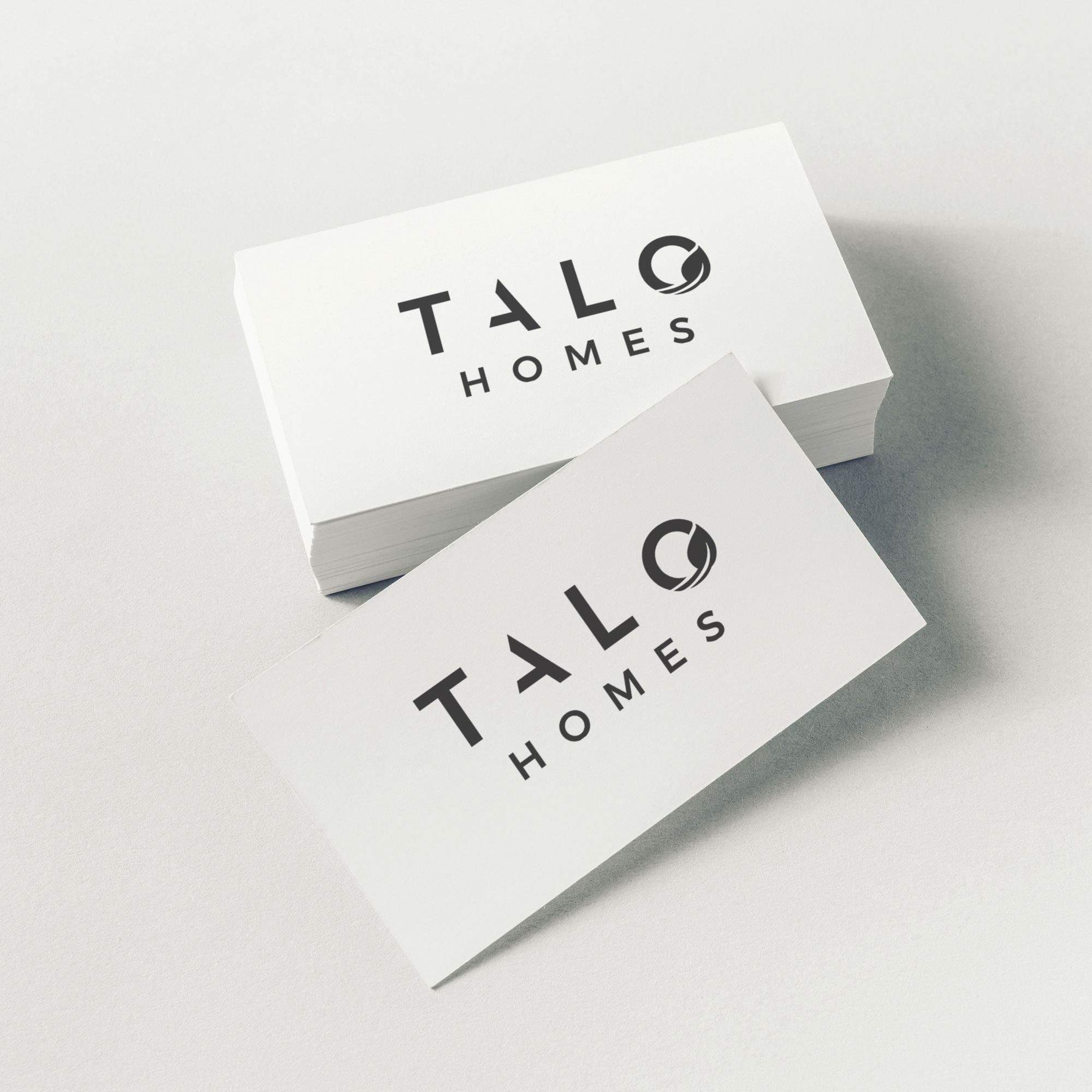 Brand Identity
Once the discovery stage was complete we began the naming process. Based on our research we put forward a number of suggestions for the brand name, along with our rationale for each. After narrowing it down to two possibilities TALO Homes was selected by the client and we moved onto the brand design phase of the process.
The Company required a logo and brand identity which reflected their ethos, it needed to feel clean and modern whilst highlighting the environmental aspect of their homes. The logo design needed to work across multiple platforms from their new website to their brochures and signage.
We put forward our initial design proposals which were narrowed down to three strong options, each of these was then worked up and shown to the client in different colour-ways and formats, before the final design for the logo was chosen and after a few final tweaks the brand identity was finalised.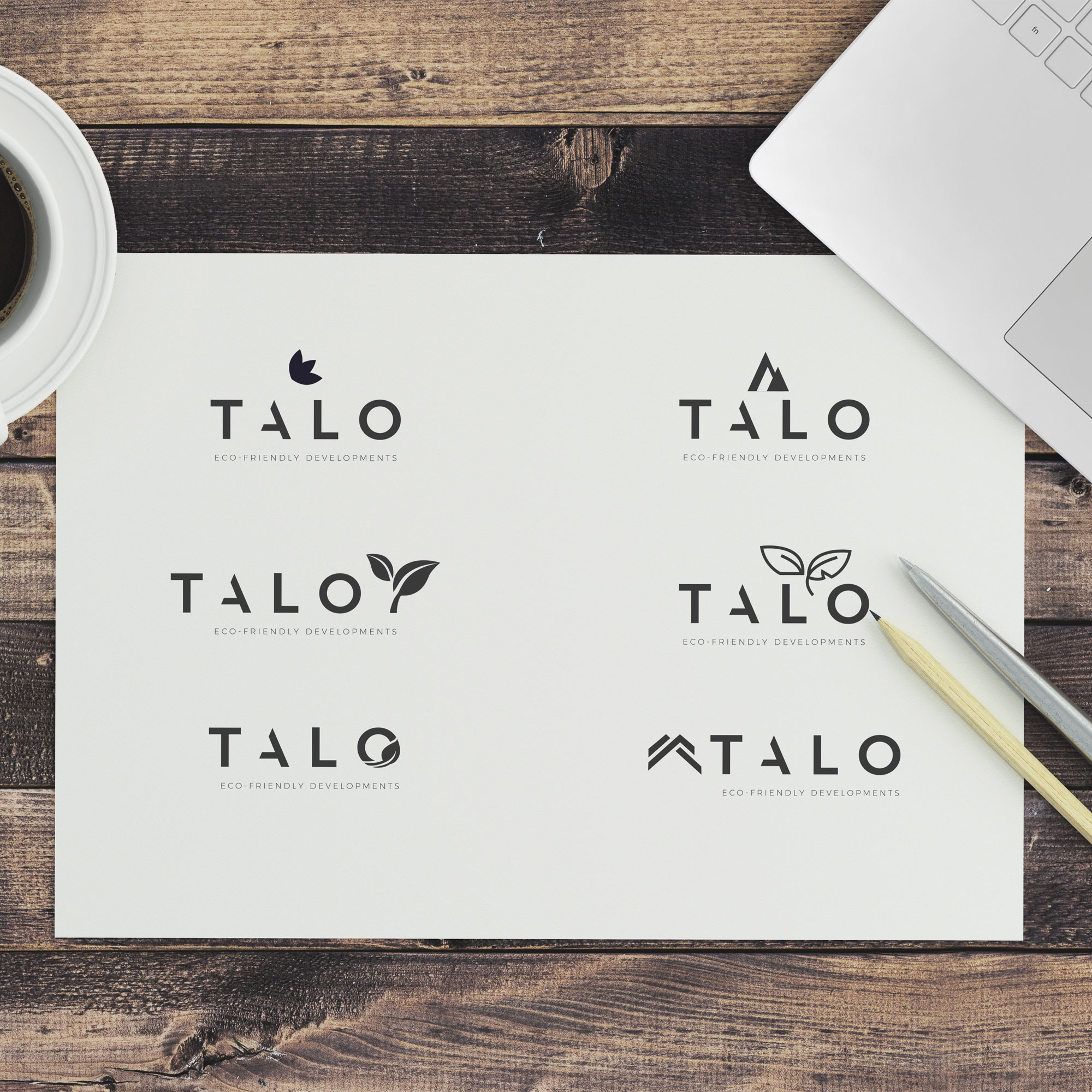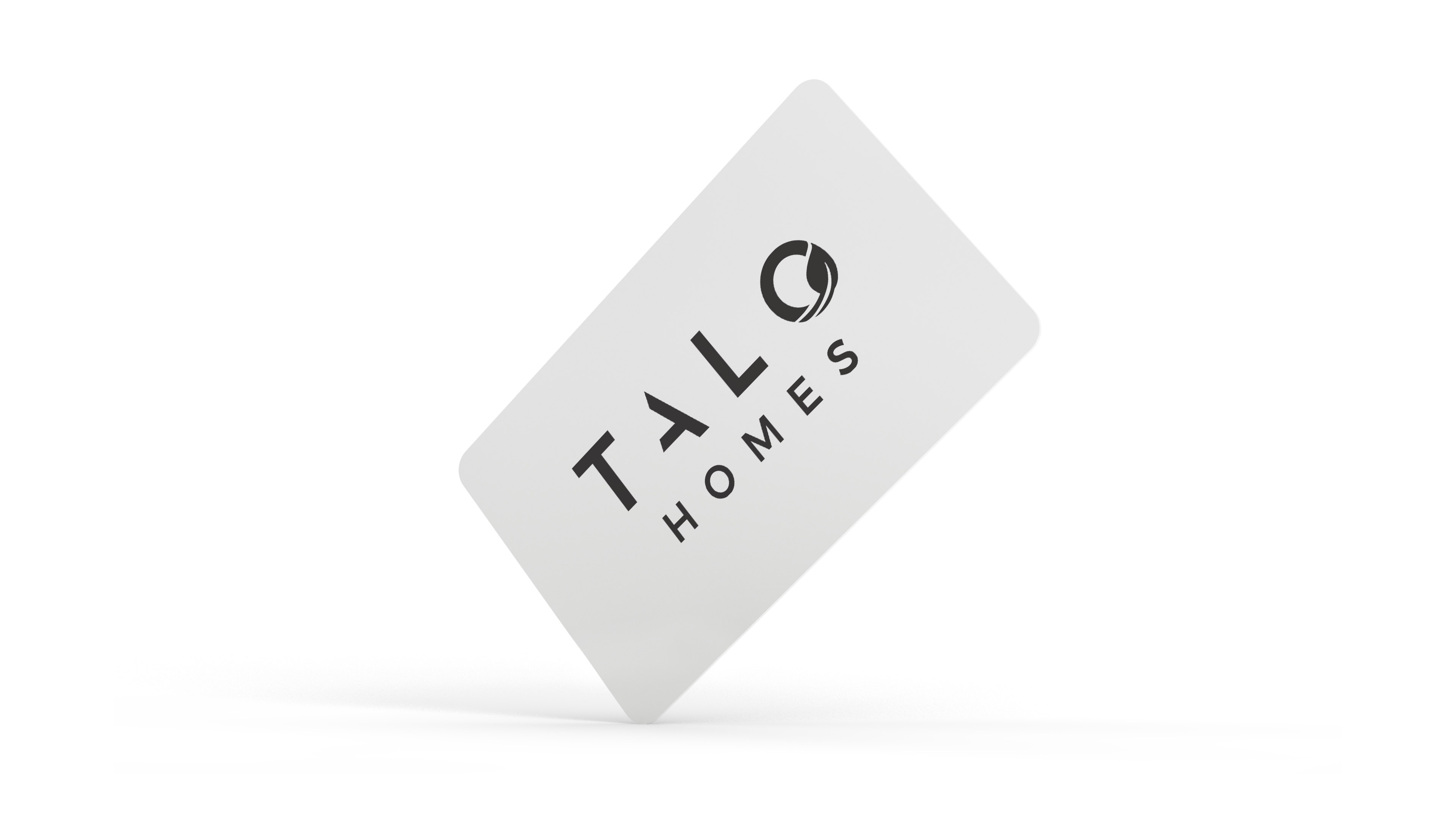 Brand guidelines
Next we began the process of creating the brand guidelines for TALO Homes. A handbook was created stating how the brand should be expressed; where and how to use the logo, colours, fonts and, just as importantly, how not to use them, in order to ensure consistency with their message.
We then applied the new brand identity across the multiple media channels we've designed for the client, including their corporate stationery, office signage and brochures.