Inside Inventive & Festive Cheer
5 minute read
We're well and truly into winter now, with Christmas just a few days away! 
We've been hard at work on several projects since our last Inside Inventive blog, with the team working flat out, powered by coffee and a great selection of biscuits and sweets which were very kindly sent in by some of our lovely clients! Here are some of our highlights of the past few weeks:
Nopinz Branding and Website
We're delighted to welcome a brand new client on board: Nopinz is an established, innovative cycle-wear company based here in Barnstaple, they specialise in the design and production of aerodynamic clothing for both keen amateur and professional cyclists.
Our first task was to evolve their existing branding, creating a modern contemporary logo which could be adapted for use across all of their marketing materials. 
Once the branding was finalised we moved onto the design and development of their new website. A complete redesign was required, creating a stylish, mobile-friendly interface, an e-commerce shop with various integrations and an easy to use Content Management System.
The site was launched in time for Christmas and we're now looking forward to working with Nopinz on various other new projects in the new year!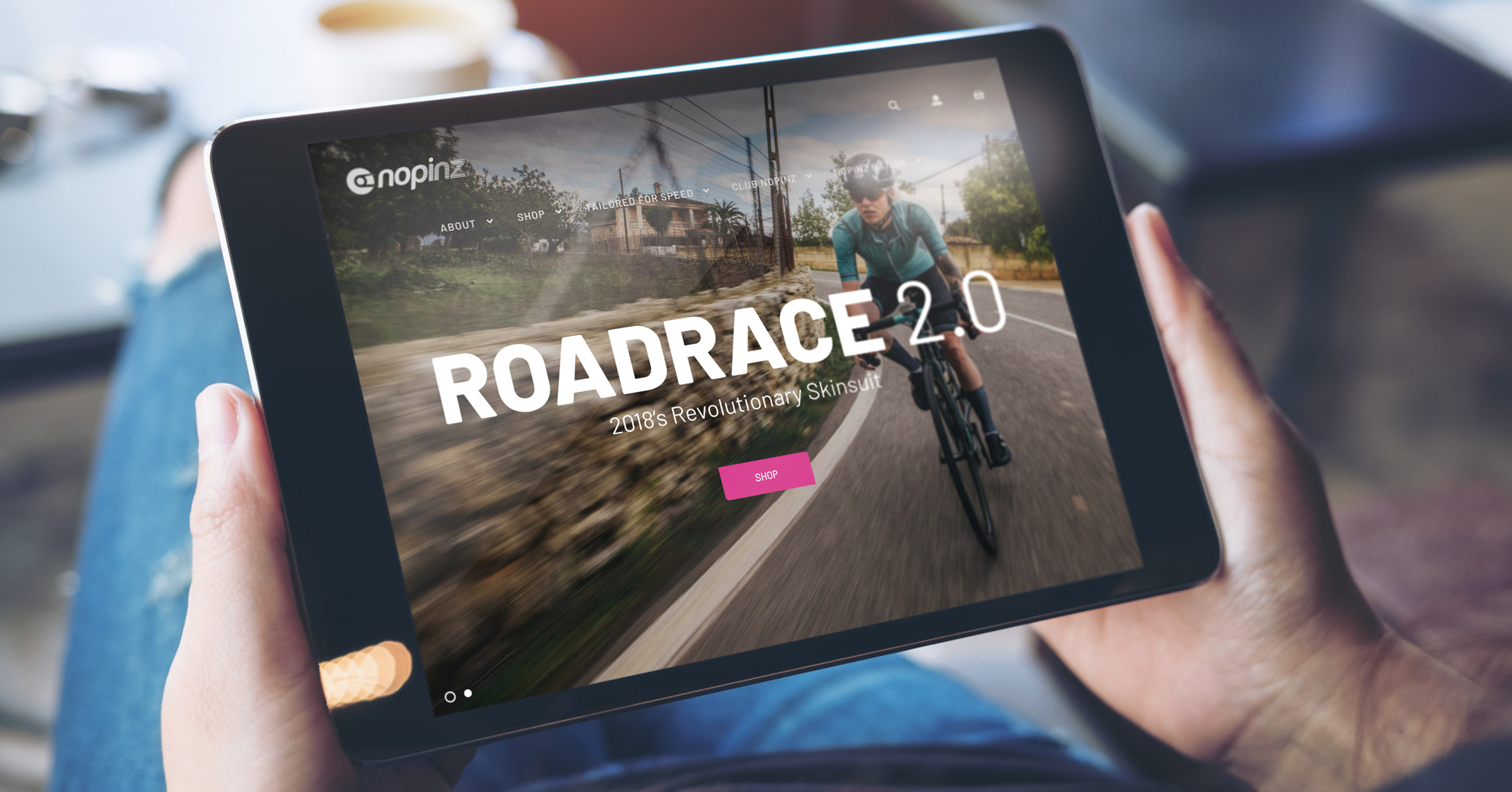 The Goat Shed Company
Earlier in the year we completed the design and development of The Goat Shed Company's logo and website. They are a brand new business, specialising in producing artisanal products made with goat's milk. The owner, Sarah, came to us with a blank canvas asking for a captivating logo to help propel her business. After some market research, our design team produced this great new logo which is right on trend with today's market. Read more about the making of The Goat Shed Company's logo
With the logo finalised, Sarah then asked our web design team to create a WooCommerce website, which she could use to sell and showcase her products online and to communicate her brand story. The team created a simple user-friendly website, with a WordPress Content Management System, which allows Sarah to quickly and easily add new products as her range expands.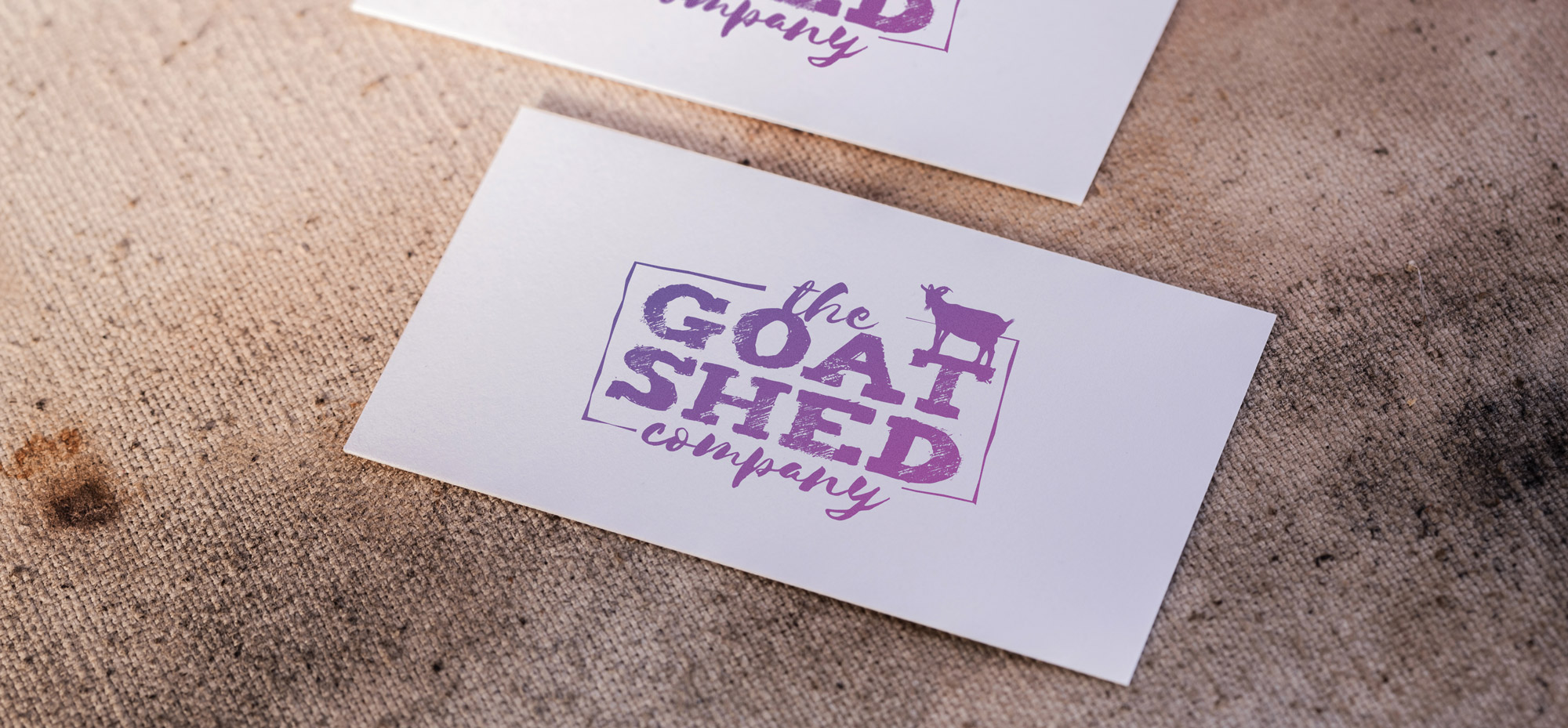 Taw Wharf
If you live in North Devon you've probably seen or heard about the brand new housing development underway in Barnstaple. It's the luxury riverside Taw Wharf development, which runs between Barnstaple's new and old bridges. Earlier in the year we were tasked with branding the development which you can read about here.
We've since been busy working closely with the developer's stakeholders to deliver a full-service marketing campaign, including, signage, brochures, leaflets, hoardings, newspaper adverts, social media campaigns and a brand new website, phase 2 of which will be launched early in 2019! 

One Bideford
Another new client for 2018, One Bideford is a community project supported by Torridge District Council, as well as other local authorities and local businesses. We won a tender to develop a new directory website for the project to help promote the town of Bideford and it's local businesses of Bideford.
The site contains everything you need to know about Bideford, from things to do, places to eat and accommodation to local news, events and local amenities. Built around the Drupal 8 framework, the website has a powerful and flexible content management system which can be scaled and developed to accommodate future requirements.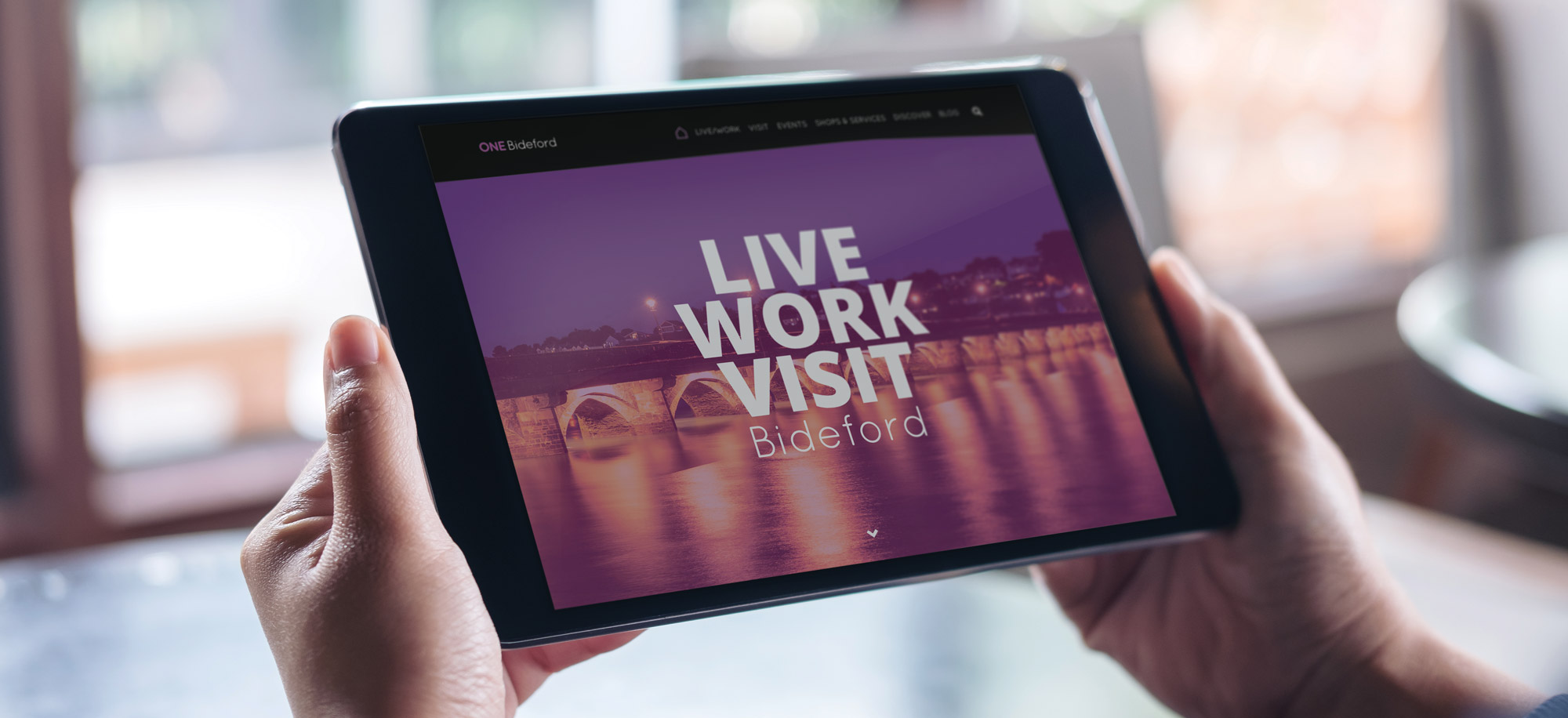 Home-Start
Home-Start is a leading family support charity here in the UK. With 269 regional, independent bases, they help families with young children deal with the challenges they will face. The Torridge & North Devon base, located in Bideford, asked us to create a unique website enabling them to promote their services to the local community. We designed a great looking, easy to use website, with a Content Management System which allowed the charities management team to take control of the site's content.
It features a complex referral form and a soon to be launched private forum which will allow families to connect with each other and build a peer to peer support network. It's hoped that this will prove to be a real asset, as many of the families supported by the charity are isolated in more rural parts of the North Devon and Torridge community. It's been a real pleasure working with such a great charity!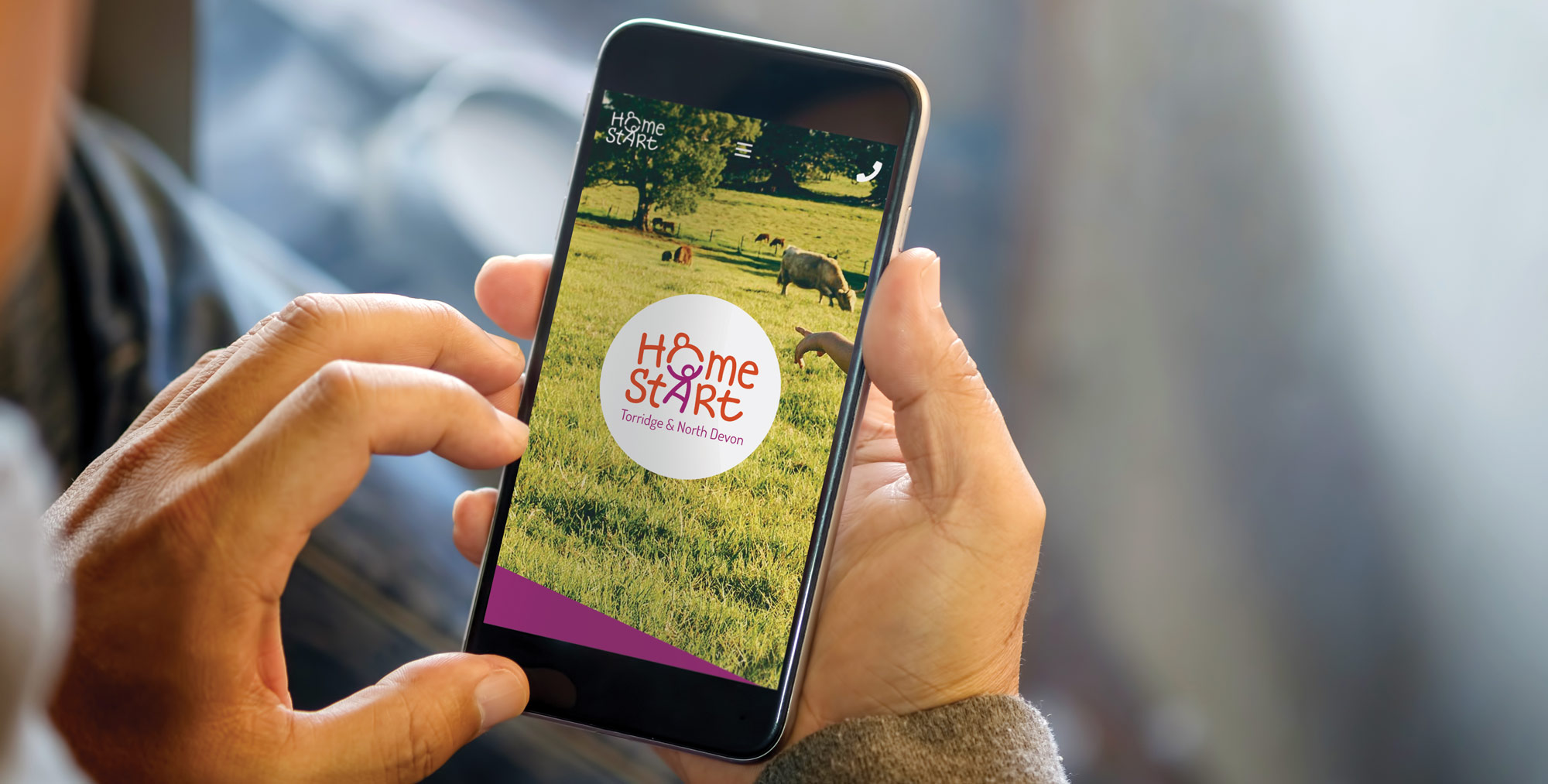 SwanTours
SwanTours is a leading holiday and touring company, venturing all over the country as well as into Europe, based in North Devon. We were asked to produce the brochure for a second year running, from design, copywriting and printing to collating and personalising them into a mail slot. This 66-page brochure boasts multiple tours for you to choose from!
There are plenty more exciting projects I could talk about, both nearing completion and still in the pipe-line, but you'll have to wait until the next Inside Inventive for those.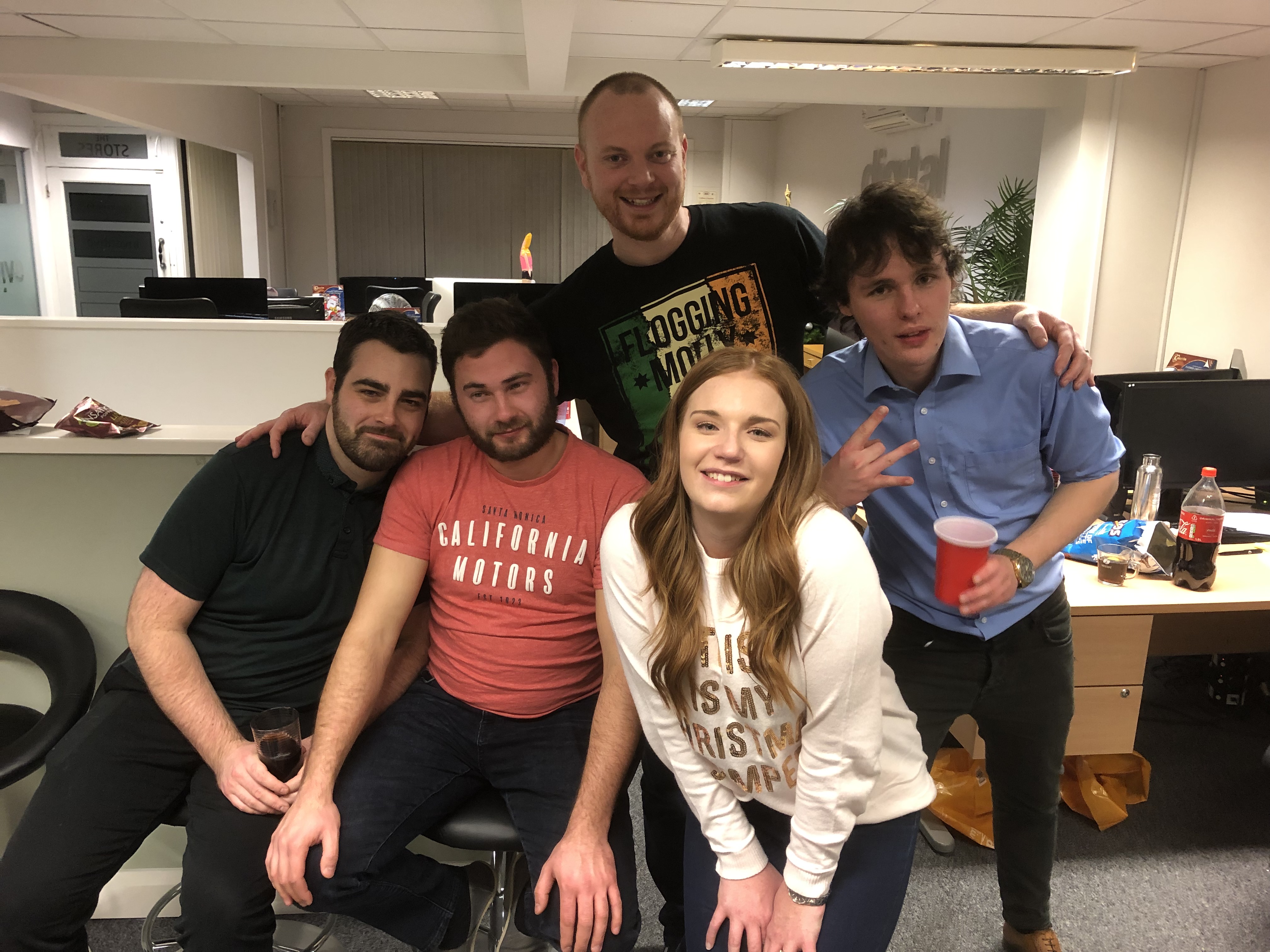 As it is nearing Christmas, here at Inventive we had our staff Christmas party. It all started with some hearty food over the road at The Chichester Arms, followed by our Annual Inventive Quiz expertly delivered by Mark and Stu! It involved quick-fire questions and a lucky shot with the pool cue, all in order to win some prizes and have a real giggle at each others expense.
After a very merry afternoon, a few games of Knowledge is Power and Drawful on the playstation (and a lot of beer pong), some of us headed home for the night whilst others carried on the party into Barnstape town centre for a few more drinks and a little boogie. Let's just say that most of the team didn't have a clear head when they awoke on Saturday morning! 
With the final week upon us before the Christmas break, here at Inventive we have our Christmas buffet which runs for 3 days straight, everyone brings in lots of goodies to share, from Alex's honey and mustard cocktail sausages to Lisa's rocky road (which is to die for)! Once everyone was well and truly full to the brim, it was time to do Secret Santa, this year consisted of alcohol for everyone, a drone and a desk Henry hoover. 
All that is left to say from us, is we wish you all a very merry Christmas and a happy New Year, we'll see you in 2019.
Make sure you keep an eye on our upcoming blogs as well as our social media to find out what we're getting up to here at Inventive and as always, if you're looking for professional help with your branding, website or marketing, be sure to get in contact with us!